In a somewhat unusual case from the U.S. Court of Appeals for the Seventh Circuit, a claimant found to be disabled in the 1970's before entering the federal witness protection and relocation program.  In this case, claimant became disabled and was awarded Social Security Disability Insurance (SSDI) benefits in 1979 and then entered the witness protection program in 1981.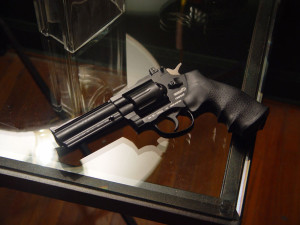 The witness protection program is generally for people who testify in high-risk federal cases and then are placed in long-term hiding and even given different identities in some cases so they are not harmed by the people against whom they testified. In exchange for agreeing to move away, the United States Department of Justice (DOJ) can approve payments to these witnesses, so they can afford to live in their new locations in the witness protection program.Claimant testified that a U.S. Marshal handling his case told him that he could not collect benefits from the Social Security Disability Insurance program and also collect his pay through the witness protection program. There are a variety of reasons for this, but as our Boston disability benefits attorneys can explain, a claimant is prohibited from collecting SSDI benefits and then also engaging in what they called substantial or significant gainful activity.
In other words, the claimant cannot earn money and still collect disability benefits.  It is not that they can't earn any money, but they can't earn more than a specified amount in any given month.  Currently, that number is around $1,120, but that amount can change, and you should speak with an experienced Social Security disability benefits attorney before going back to work to see how this may or may not apply to your case.
It should also be noted that we are typically talking about more traditional forms of work, rather than being paid through the federal witness protection program, but the point is that we may be talking about any source of significant income within the guidelines of the agency regulations.
In this case, the federal government was claiming that they paid claimant around $340,000 that he should not have received and wanted their money back.  On the other hand, claimant testified that after the U.S. Marshal told him could not collect disability benefits and his witnesses pay, he was then told that he was actually allowed to earn both types of income in payment for service to the government.
The U.S. Social Security Administration (SSA) requested the repayment, and claimant demanded a hearing on the issue.  The agency held a hearing by an administrative law judge (ALJ) who works for the agency.  Instead of filing an appeal, he requested a waiver from having to repay the money, and this request was denied. He than appealed, and the agency said his request to appeal was not timely filed.
He appealed, and, ultimately, the court of appeals found that the decision to deny his appeal was arbitrary, and the case was reversed and remanded for further proceedings consistent with its opinion.
If you or a loved one is seeking Social Security Disability Insurance in Boston, call for a free and confidential appointment at 1-888-367-2900.
Additional Resources:
Casey v. Berryhill, January 30, 2017, United States Court of Appeals for the Seventh Circuit
More Blog Entries:
Acting Social Security Administration Commissioner Resigns, Feb. 6, 2017, Boston SSDI Lawyer Blog