We have been hearing a lot about problems in the Social Security Administration (SSA) over the past year.  Some of the issues involve allegations the multiple administrative law judges (ALJs) were engaging in inappropriate behavior with respect to staff and disability claimants.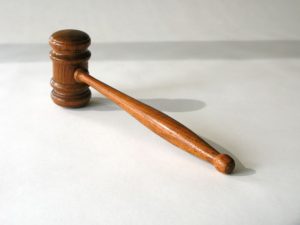 These cases were brought to light by various employees who informed the SSA Office of Inspector General (OIG) about one ALJ that was allegedly sexually harassing disability claimants and his coworkers and another judge that was improperly denying claims.  We also heard that the agency was purposely mishandling claims to save money by paying out less in benefits. To make matters worse, these judges are still being paid, and the whistleblowers have been terminated for what was alleged to be retaliation for making complaints to the OIG and Congress.  While it has not been confirmed these allegations are true, members of Congress are taking the matters seriously and are investigating cases of retaliation against a whistleblower, which again, if true, would be a violation of federal law.  The reason being that whistleblowers should be feel safe to report violations and prevent fraud and mismanagement without fear of being disciplined or terminated.  At the same time this was going on, the chief ALJ who presided over all ALJ at the various Office of Disability Adjudication and Review (ODAR) decided to step down after many years on the job.  While it was not stated that she left in response to all of these scandals, many assume she did based upon the timing.
Now, according to a recent article published in the Wisconsin watchdog, the long-time acting commissioner of the SSA also decided to step down as head of the agency. As discussed in the article, various employees, including the whistleblowers who did not want their names released out of fear of retaliation, have said they are very happy she is stepping down and cited a long history of alleged corruption and mismanagement in the agency.
First, it should be noted that all of these allegations are still just that, in that they have not been proven to be true as of this time.  However, as our Boston disability benefits attorneys can explain, regardless of what may or may not be happening with personnel matters, the agency does have a long history of denying valid applications, and it seems it is as result of an unwritten policy that is designed to stretch out the budget and save money by paying out less in benefits.  It is fact that the vast majority of all applications are denied after being filed, and if a disabled claimant is to get an award of benefits, that usually comes after a denial, a denied request for reconsideration, and hearing before an ALJ.  In some cases, it will even require an appeal to get a fair and appropriate award of disability benefits.
It is for this reason that the best thing a claimant can do is make sure they speak with an experienced disability benefits attorney as early in the process as possible.  This will greatly increase your chance of a successful outcome.
If you or a loved one is seeking Social Security Disability Insurance in Boston, call for a free and confidential appointment at (617) 777-7777.
Additional Resources:
Social Security acting commissioner leaving amid cloud of corruption probes, January 18, 2017, By M.D. Kittle, Wisconsin Watchdog
More Bog Entries:
Social Security Disability Judges Allegedly Used Racial and Sexual Terms on Claimants' Applications, July 22, 2016, Boston SSDI Lawyer Blog