Investopedia reports the average Social Security Disability Insurance benefit next year is expected to be $1,234, little changed from this year.
Still, Congress is once again aiming drastic cuts and benefit reductions at the Social Security Disability Insurance (SSDI) and Social Security Income (SSI) programs.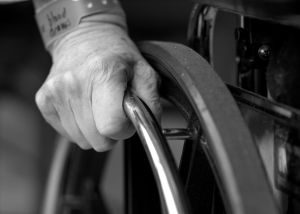 The Hill recently reported Rep. Todd Rokita (R-Ind.) is among the most recent to introduce a bill, though he is far from lonely. The Making DI Work for All Americans Act of 2018 (H.R. 6352) would also make the program solvent over the long run, while setting the stage for a significant payroll tax cut, according to the press release. Unfortunately, when it comes to the SSDI program and the SSI program, the wolves have long been at the door. The truth is these two programs provide vital lifelines to fewer than 5 percent of the nation's workforce. Those eligible for SSDI are entitled to such benefits by virtue of having paid into the system via payroll taxes for years before becoming disabled on the job. Those benefits are often so inadequate that they are still eligible for SSI, which is an income-based needs program designed to help the poorest Americans.
In recent years, the disability insurance program has paid about $140 billion annually, or about 0.8 percent of gross domestic product (GDP), in benefits to almost 9 million disabled beneficiaries, with about 2 million of those beneficiaries being spouses and children, according to the Congressional Budget Office. Between 1970 and 2014, the number of claimants more than tripled. The share of working-age people who receive disability insurance benefits as a result of their own disability, and whose disability benefits are calculated on the basis of their own disability and work history,  increasing from 1.3 percent to 4.5 percent, before declining slightly in 2015.
But this is to be expected with an aging workforce. Particularly when you factor in the fact that the Baby Boomer generation was the last to engage in heavy manufacturing and other industries where disability has been more likely because of the long-term physical consequences of such labor.