Advocates for the disabled are watching the current federal budget process closely amid increasing evidence that cuts to some of the nation's most critical social programs are on the agenda in Washington.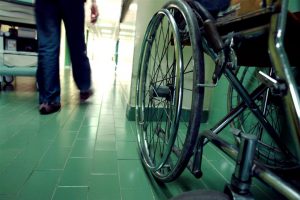 Last year, Social Security spending reached more than $2.5 trillion for the first time, accounting for 60 percent of the federal budget. However, the vast majority of this spending went to retirement benefits, for which recipients spent their careers paying via federal payroll taxes. SSDI benefits totaled just $143 billion, or about 4 percent of the federal budget. The Medicare program, primarily meant to provide health care to retirement beneficiaries, cost $707 billion, while Medicaid, which provides health care benefits to the disabled and economically disadvantaged, cost a little less than $400 billion.
While politicians derisively refer to these programs as "entitlement benefits," it's important to realize each of these programs are entitlements precisely because they have been completely funded by involuntary federal taxes deducted from your paycheck and earmarked specifically for these programs over the course of your lifetime.
Our SSDI lawyers in Massachusetts urge you to carefully consider the motivations behind the political rhetoric targeting these critical benefits primarily relied upon by aging employees nearing retirement age.