Whenever a claimant files for Supplemental Security Income (SSI) or Social Security Disability Income (SSDI) benefits in Boston, there are various things that must be established in order for claimant to receive an award of benefits.  In the case of SSDI benefits, the first thing is claimant must establish he or she is disabled within the meaning of the statute, and the second is he or she has a long enough work history to have earned a sufficient number of quarterly credits pursuant to Social Security Administration (SSA) guidelines.
Five-Step Disability Analysis in Boston Social Security Disability Insurance Benefits Cases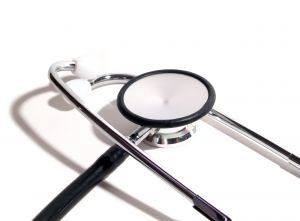 As discussed in Hargress v. Social Security Administration, a case from the U.S. Court of Appeals for the Eleventh Circuit, claimant applied for both Supplemental Security Income benefits and Social Security Disability Insurance benefits. With respect to both claims, her initial application was denied. On appeal, she was granted a hearing before an administrative law judge (ALJ) where her claim was again denied. At the hearing, she was denied again by ALJ based upon a finding she was not disabled.
The First Prong is Whether Claimant is Insured Under SSDI Regulations
The first step of ALJ's analysis involved determined whether she was adequately insured under the SSDI program.  As our Boston Social Security Disability Insurance benefits attorneys can explain, the SSDI program requires beneficiaries to have a work history where they paid the required taxes and federal Social Security withholdings. Some of the money taken goes into the Old Age and Retirement Fund, while the rest of the money goes into the Disability Fund.  Both of these funds are maintained by SSA and the money must be kept separate unless there is an allocation by Congress allowing for money to be taken from one fund and used for the other.  This often happens where the disability fund, which often has less money, is about to run out, so money is taken from the much larger Old Age and Retirement Fund and transferred to the Disability Fund.  One year of funding for the retirement fund can fund many years of the disability fund.
When a person works for three months, they have earned quarterly credits and are said to be insured. They need to have the requisite number of quarterly credits at the date of onset of disability to qualify for benefits.  This is also known as having paid into the system.
Whether Claimant Has a Severe Impairment in a Boston Disability Case
In Hargress, ALJ determined she had an adequate work history to be considered insured, and that she was not currently, as of the time of her claimed onset of disability, engaged in substantial gainful activity.  This satisfied the first prong of the test. The second prong was determining if she had severe impairments.  In this case, it was determined she had several including diabetes, high blood pressure, osteoarthritis in her hip and leg, and bulges in her spine.
Whether a Severe Impairment Meets the Level of Severity Under SSA Regulations in Boston SSDI Cases
In this case, however, under the third step, ALJ determined she did have any single impairment or combination of impairments meeting the severity threshold under SSA guidelines. This is often where we see significant problems when a claimant attempts to get benefits so it is important to work with an experienced Boston SSDI lawyer so the evidence is presented in the most helpful manner.
Determining a Boston Social Security Disability Claimant's Residual Functional Capacity (RFC)
The next step in the process is to determine whether claimant has a residual functioning capacity or "RFC" as it is often called, which would allow her to still work.  There are varying types of work and some require only sedentary activity. There are also requirements for employers to make accommodations for a disabled worker where reasonably practical.  In this case, ALJ determined claimant was able to perform many sedentary jobs, but was not able to work in her old job where she was required to move around frequently and lift and assemble battery parts. This is important to keep in mind, as SSA regulations look at whether claimants can work – not whether they can work in their previous occupation.  Even if you were a highly-skilled machinist, who was paid very well, if you can work in any capacity where you will earn around $1,120 a month, you are not considered disabled as this is the definition of engaging in substantial gainful activity.
Determining if Jobs Exist Allowing Claimant to Engage in Substantial Gainful Activity
Finally, in the fifth prong of the test, ALJ looked at her training and educational background and her RFC and to see if there was any job she was capable of doing.  This is done using a Vocational Expert (VE) who is employed by SSA and will use a Dictionary of Occupational Titles (DOT) which lists jobs that are supposed to be present in the local economy as well as the national economy.  Even if a job is not present in the local economy, SSA can argue a claimant could move elsewhere to find work.  This is not a situation in which you want to find yourself, so the best thing you can do is to speak with an experienced Boston SSDI attorney about this particular issue. In this case, ALJ determined she was able to engage in substantial gainful activity and denied her application for benefits.
On appeal, the U.S. District Court affirmed SSA's denial of claimant's application of benefits. She then appealed to the U.S. Court of Appeals for the Eleventh Circuit, and this court also affirmed her denial of benefits. However, the court then, on its own initiative (sua sponte), decided to reopen the record and issued a superseding opinion.  The court again denied her benefits, but included a different line of reason for so doing.  This is unusual, but it is not unheard of, and a court has the right to do so if they see the need.
If you or a loved one is seeking Social Security Disability Insurance in Boston, call for a free and confidential appointment at (617) 777-7777.
Additional Resources:
Hargress v. Social Security Administration, February 27, 2018, U.S. Court of Appeals for the Eleventh Circuit
More Blog Entries:
Waiting on SSDI in Boston: How Our Attorneys Help Expedite Your Case, March 1, 2018, Boston SSDI Lawyer Blog