Boley v. Colvin, an appeal argued before the United States Court of Appeals for the Seventh Circuit, involved a claimant whose application for Social Security Disability benefits was denied. The Social Security Administration (SSA) is the federal agency that denied her claim for disability benefits.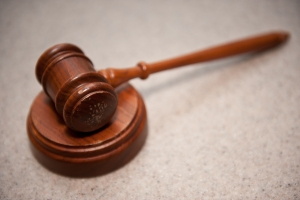 As your Boston Social Security Disability Insurance lawyer can explain, the SSA denies most applications for SSDI and SSI benefits as a matter of practice. It is often only after aggressive representation by a disability attorney that claimants are able to obtain the benefits to which they are entitled.
In Boley, the court looked at the time limit for filing an appeal to a denial of a claim by the SSA. Under the regulations, claimants have 60 days to request a hearing from an administrative law judge (ALJ) after their claim is denied. The claimant in this case did not file her notice of appeal for 9 months. However, the reason she waited so long was that her lawyer never received the notice of denial, as required by the regulations.

The claimant was dealing with her illness and preparing for major surgery at the time she received the denial. She rightfully assumed that her disability attorney received the same notice and would do whatever he needed to do to represent her best interests.
Once the claimant's attorney learned what happened, he promptly requested a hearing. However, the ALJ denied his request on grounds it was untimely. The statute allows the ALJ and the SSA to extend the time allowed to file the request for a hearing upon a showing of good cause. While the claimant's attorney noted the failure to send notice, the ALJ summarily dismissed this request.
The claimant then appealed the matter to a district court, but the district would not hear the case on grounds that it lacked subject matter jurisdiction. Basically, courts are allowed to hear cases if they have jurisdiction over the case. There are different types of jurisdiction. There is geographic jurisdiction that requires that the claim have a geographical relationship or nexus to the forum. There is also personal jurisdiction or in personam jurisdiction, which requires a court have jurisdiction over the parties involved. There is also a less-commonly-used type of jurisdiction called in rem jurisdiction that deals with the location of property. Lastly, there is what is known as subject matter jurisdiction.
Subject matter jurisdiction means the court is authorized by statute to hear a particular type of case. Sometimes a lack of subject matter jurisdiction is obvious. The Suffolk County, Massachusetts Family Court does not have jurisdiction to hear an adult criminal case, for example.
In Boley, the court asserted a lack of subject matter justification to hear a disability appeal, unless there has already been a hearing held by the ALJ. On appeal, the court concluded there had not been a hearing to decide whether the claimant did in fact have good cause to late file the notice of appeal. The appellate court reversed and remanded the case, That means it will return to the ALJ for an evidentiary hearing to determine if the claimant should be allowed to appeal the denial by the SSA.

If you or are seeking Social Security Disability Insurance in Boston, call for a free and confidential appointment at (617) 777-7777.

Additional Resources:
Boley v. Colvin, August 4, 2014, U.S. Court of Appeals for the Seventh Circuit
More Blog Entries:
Murphy v. Colvin: On Evidence at and Administrative Hearing in SSDI Cases, August 1, 2014, Boston Social Security Disability Lawyers Blog