A recent report indicates that the number of adults newly diagnosed with cystic fibrosis is on the rise.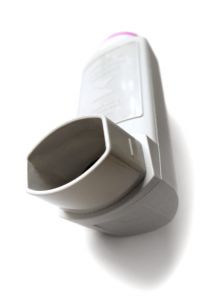 Cystic fibrosis is a disease with a reputation for destroying the lungs of children. It's an incurable genetic condition that often claims the lives of sufferers before they reach adulthood. In the 1950s, few children with the disease lived to attend elementary school.
Today, many people with the condition can expect to live into their 30s, 40s and even beyond. In some cases, people the disease may not even recognize they have it until they reach middle age.

For these older sufferers, once the disease is recognized and diagnosed, it can cause rapid deterioration of the lungs. As one researcher noted, it's not a milder form, but rather a delayed one.
This condition can make it incredibly difficult for a person to continue working. The one glimmer of good news is that cystic fibrosis sufferers who file for SSDI benefits in Boston can generally expect approval, per the Social Security Administration's blue book listing 3.04 for cystic fibrosis.
The listing indicates that a person with a cystic fibrosis diagnosis can receive benefits if he or she:
Has an forced expiratory volume (FEV) that matches certain specifications, as broken down by height. For example, a person who is 65 inches tall without shoes with an FEV equal to or less than 1.75 would qualify.
Has episodes of pneumonia or bronchitis or respiratory failure or hemoptysis that requires physician intervention at least once every two months or six times a year. (Every time a patient is admitted to the hospital for longer than 24 hours, this can be considered two episodes).
Persistent pulmonary infection, accompanied by episodes of increased bacterial infections that require intravenous or nebulization therapy at least once ever six months.
Many sufferers of this condition easily meet this criteria.
Even for those who don't, there may still be the possibility of obtaining benefits if the treating physician says you need frequent breaks, can't lift a certain amount of weight, must avoid temperature extremes, fumes and dust, need to have daily or weekly therapies and should severely limit the type of work you do. All of this will be weighed to consider your residual functional capacity to determine whether there is any work you can do, given your limitations. If not, you will be awarded disability benefits.
Today, it's estimated that about 30,000 Americans suffer from cystic fibrosis, with modern medicine that offers earlier diagnoses and improved treatments allowing at least half these individuals to live to age 18 and beyond.
About 400 people die annually from the condition in the U.S., and most of those are young adults and teens. An American baby who is diagnosed today with the condition can expect to live until age 50.
Reporters with the Associated Press recently chronicled the story of a woman who suffered chronic bronchitis from the time she was a teenager, only to discover at age 50 that what she really had was cystic fibrosis.
Receiving the right treatments, she said, greatly improved her lung function. However, many people may find even that doesn't improve it enough to allow them to return to work.
If you are considering filing for SSDI in Boston, call for a free and confidential appointment at (617) 777-7777.
Additional Resources:
Aging of cystic fibrosis: More adults diagnosed, June 21, 2010, By Lauran Neergaard, Associated Press
More Blog Entries:
Lung Cancer Patients May Be in Need of SSDI Benefits, Dec. 6, 2013, Boston Social Security Disability Benefit Lawyer Blog