A recent news feature from USA Today answers the question of a reader who is wondering what happens to her Social Security Disability Insurance (SSDI) benefits when she turns 67 and begins receiving her Social Security Old Age and Retirement benefits.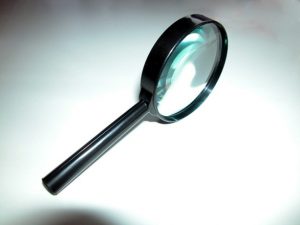 When most people think of getting Social Security benefits, they are likely thinking of the Old Age and Retirement program that provides everyone who was worked and paid taxes with a monthly benefits award when you reach retirement age.  In an effort to reduce the amount of benefits paid out by the program in order to save money, Congress has raised the age of eligibility, so that people must be older to get retirement benefits.
Depending on how old you were when you started working, one of the ever-increasing age thresholds will apply to you.  The older you are, the lower the threshold will be when an increase is made.  Often Congress makes a series of increases at the same time, and they become effective automatically from one year to the next until the oldest age is phased into the statutory requirements.  For this claimant, she must be 67 years old to receive her retirement benefits, and she is 61 now.  She is also currently receiving Social Security Disability Insurance benefits and wants to know what will happen when she is finally old enough for retirement benefits.
As our Boston Social Security disability lawyers can explain, you cannot get both retirement benefits and disability benefits at the same time under the laws and regulations of the Social Security Act. Essentially, what happens is that when you reach retirement age, in this woman's case when she reaches 67 years old, her retirement benefits under Social Security will kick in and her Social Security disability benefits will automatically terminate. While this might seem like a harsh result, the reason for this is because the benefit was calculated to provide you the money on which you will need to live if you can no longer work.  Once you are at retirement age, you will be provided the benefit from that program, so, in theory, you will no longer need your disability benefits.
While there is no real question that even the maximum disability benefits may be too low to realistically live off, this is the level at which Congress has set the benefits, and there is not much that can be done about that, other that hoping for inflationary cost of living increases and changes to the benefits rate by Congress, but both of these seem few and far between.
However, there may be a way to get an additional benefit from your ex-husband or ex-wife's retirement benefits if you are currently divorced and were married to your spouse for at least ten years.  However, this is on a case-by-case basis, and you should speak with your Social Security disability benefits lawyer about how this may work in your actual situation.
If you or a loved one is seeking Social Security Disability Insurance in Boston, call for a free and confidential appointment at (617) 777-7777.
Additional Resources:
How retirement affects Social Security disability benefit, September 10, 2016, By Robert Powell, USA Today
More Blog Entries:
Stacy v. Colvin: SSDI Appeals, June 25, 2016, Boston SSDI Lawyer Blog