Channell v. Colvin, a case from the United States Court of Appeals for the Eighth Circuit, involved claimant who was seeking Supplemental Security Income (SSI) from the Social Security Administration (SSA).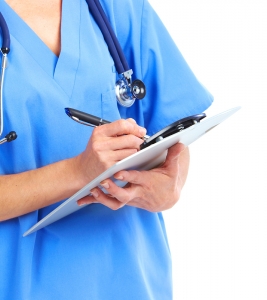 Claimant was a 24-year-old at the time the administrative law judge (ALJ) rendered a decision on her application for SSI benefits. She had completed the eleventh grade and was a straight-A student, though she was taking all special education classes. She had never worked. Her literacy level was such that she could read and write short words, but she was never sure if she was given the correct change when she purchased something at a store. She had four young children, all below the age of five, received food stamps and got financial assistance from her family.
She is able to do housework and care for her children with the assistance of her family. and is able to go shopping for groceries. She has a driver's license, though she failed the written test on the first three attempts. She owns a car but rarely drives.

While she has no physical disability, her disability claim was based on an IQ test administered when she was 13. Her score, based upon a scale for children, was 56. At age 20, a psychologist examined her and administered an adult IQ test on which she scored 61. The psychologist said she had mildly deficient mental functionality.
A state doctor completed a residual functional capacity assessment and determined claimant could work in a job that had direct supervision, required repetitive tasks and would have few variables.
When claimant applied for SSI benefits, Social Security Administration (SSA) denied her application. As our Boston SSI attorneys can explain, unlike Social Security Disability Insurance (SSDI) benefits, SSI does not require claimants to have worked and paid into the system to qualify for benefits.
After being denied, she requested a hearing before the ALJ, who denied her application and held that while her IQ score would normally qualify her for benefits, it was not reflective of the activities she performs on a daily basis.
Claimant appealed the denial and, on appeal, the court held ALJ's record was not complete enough to have made a decision. An ALJ is required to create a record that would allow an appellate court to review a denial.
In this case, ALJ said he could not assess her mental ability because she failed to go to a scheduled appointment. However, the record did not include any evidence that an appointment was made or that claimant missed it. All the record had on this point was ALJ's statement on the matter.
Appellate court remanded the case for further proceedings and ordered ALJ to reschedule claimant for another IQ test and any other tests deemed appropriate. ALJ was also ordered to place notice of the new appointment on the record. The record should also contain information regarding notice of all matters to claimant's attorney, so there would be no question as to her adherence (or non-compliance) with court requests.
If you or a loved one are seeking Social Security Disability Insurance in Boston, call for a free and confidential appointment at (617) 777-7777.

Additional Resources:
Channell v. Colvin: On SSI Benefits, June 25, 2014, U.S. Court of Appeals for the Eight Circuit
More Blog Entries:
Funding Road Construction on the Backs of the Disabled, July 16, 2014, Boston Social Security Disability Lawyers Blog