In Dale V. Colvin, a case from the United States Court of Appeals for the Ninth Circuit, claimant was born in 1985.  Her childhood was filled with a great deal of hardship, as she suffered both physical and sexual abuse. Her family moved around many times, and her mother died when she was only 12-years-old.  She was also living in an environment filled with violence and illicit drugs, according to court records.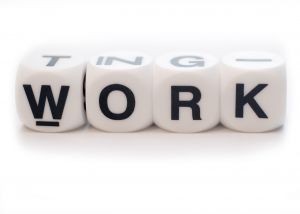 When she turned 17, she earned her GED and was finished with high school.  She was dealing with a meth addiction at the time and went into a residential (inpatient) drug rehabilitation program.  She has worked a little during the course of her life but does not have anywhere near the level of work history to qualify for Social Security Disability Insurance (SSDI) benefits.
As our Boston SSDI attorneys can explain, during your initial consult, in order to qualify for SSDI benefits, you must have a disability that is recognized by the United States Social Security Administration (SSA), and you must have worked long enough to earn the requisite number of quarterly credits to have fully paid into the system.
SSDI works much like a private long term disability insurance policy, in that you must essentially pay a premium to qualify for benefits if and when you become disabled.  However, unlike a private insurance plan, you do not pay a private company, but rather you contribute to the Social Security disability fund in the form of withholdings from your paycheck.  You Social Security payments are in addition to your income tax payment and can be seen when you look at your pay stub or direct deposit information.
In this case, since claimant had not paid into the system through working, she was applying for Supplemental Security Income (SSI) benefits. She claimed that she had been disabled since the beginning of 2007, and that her disability was a result of PTSD, panic disorder, dyslexia, a degenerative disc disease, and several other physical and mental health conditions.
Her application was initially denied, and then she filed a written request for reconsideration.  Her request for reconsideration was also denied, which is quite common.  At this point, she requested a hearing before an administrative law judge (ALJ).  The ALJ determined that she was not disabled, because her impairments did not meet the requirements for a disability rating under SSA guidelines.
The claimant filed request for review with the SSA Appeals Council.  However, this is a discretionary review, and they chose not to hear her appeal.  At this point claimant appealed to the United States District Court, and that court affirmed the ALJ's ruling.  At this point, claimant appealed to the United States Court of Appeals for the Ninth Circuit, and, on this appeal, the court ruled that the ALJ had erred with respect to an interpretation of the Vocational Expert's (VE) finding that a person with the mental health conditions diagnosed by the nurse practitioner who tested could work.  Dismissing her opinion without any support in the record is insufficient, and the case was remanded for further proceedings consistent with their opinion.
If you or a loved one is seeking Social Security Disability Insurance in Boston, call for a free and confidential appointment at (617) 777-7777.
Additional Resources:
Dale V. Colvin, May 19, 2016, United States Court of Appeals for the Ninth Circuit
More Blog Entries:
Mabry v. Colvin: Social Security Disability for Mental Illness, March 27, 2016, Boston SSDI Lawyer Blog