In Dimmett v. Colvin, a case from the United States Court of Appeals for the Seventh Circuit, claimant applied for Social Security Disability Insurance (SSDI)  benefits from the United States Social Security Administration (SSA).  Claimant was 62 years old at the time his appeal was heard.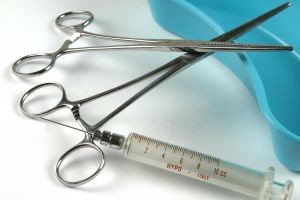 The reason he claimed disability was due due to asthma, asbestosis, chronic obstructive pulmonary disease (COPD), and heel spur in one foot.  The administrative law judge (ALJ) heard the case and determined he was not disabled within the meaning of Social Security disability regulations.
After the ALJ denied claimant's benefits, claimant appealed to the Social Security Appeals Council.  This is an in-agency review panel that has discretion as to what cases they will and will not review.  In this case, they declined to review claimant's appeal.  At this point, claimant appealed to the United States District Court for the district in which claimant resided. As is often the case, the district court also affirmed ALJ's denial of benefits.
The next, and often final step, in the appeals process of a Social Security Disability Insurance benefits denial is to appeal to the United States Court of Appeals in the circuit in which jurisdiction is proper.  In this case, it was the United States Seventh Circuit, which is generally known for making rulings that are more favorable to claimants than other circuits.
Plaintiff had worked as a sheet metal worker for more than three decades.  They day he left his job was the day he likely suffered from a heart attack.  After quitting, he applied for Social Security Disability Insurance benefits.  In his application, he claimed that his previous work experience was heavy industrial work, which he could no longer do.  However, he had been working with several accommodations, and was assigned light duties by his employer.  This was prior to his quitting after allegedly suffering from a heart attack.
In addition to his injuries, he has also claimed exposure to asbestos on the job, and had a series of lung X-rays.  His doctor formed the opinion that there was scarring in his lungs that was consistent with asbestosis.  Asbestosis is caused by exposure to asbestos as the name implies, but it is different than malignant mesothelioma, which is the more well-knonw illness associated with exposure to the deadly fibers. In the case of mesothelioma, the fibers metastasize into a deadly form of cancer that affects a layer of tissue known as the mesothelium.   On the other hand, asbestosis is caused when the fibers scar the lung tissues and cause symptoms similar to COPD – a disease from which plaintiff was already suffering.
On appeal, the court concluded that while ALJ had denied the claim for benefits, he had not sufficiently explained a basis for doing so the record, and also found certain things that were not supported by the evidence submitted at the hearing. For this reason, the court of appeals reversed and remanded that Social Security disability benefits case for further proceedings consistent with its opinion.
If you or a loved one is seeking Social Security Disability Insurance benefits in Boston, call for a free and confidential appointment at (617) 777-7777.
Additional Resources:
Dimmett v. Colvin, March 21, 2016, United States Court of Appeals for the Seventh Circuit
More Blog Entries:
Social Security Disability Claims Process, Jan. 23, 2015, Boston Social Security Disability Insurance Lawyer Blog