The Social Security Disability Insurance (SSDI) program is perpetually under attack and scrutinized by many advocacy groups, legislators, and other politicians who see the program as wasteful and ineffective. According to a recent publication by the Social Security Administration, the SSDI program has an influential history in the United States. Though the program was not signed into law until 1956, the need for disability aid had been long established. After the depression, the SSDI program offered a solution that was intended to withstand economic changes and weather a depression.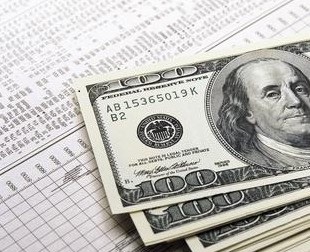 Primarily, the idea of SSDI was to distinguish between individuals who were unemployed and in need of work, versus those individuals who suffered illness, injury or disease that rendered them unable to work. Our Boston SSDI attorneys understand the needs faced by individuals who are no longer able to work because of a physical or cognitive disability. Our priority is to help individuals with disability protect their rights to benefits and collect those entitlements in a timely fashion. We are experienced in tailoring SSDI applications to meet the demands of SSDI law.

For individuals with disability, it is likely that their impairment will render them unable to work for at least a year, and likely for the rest of a person's life. Though the standards for meeting disability requirements may be tough, hundreds of thousands of Americans fall into this category and need benefits to help them meet their basic requirements to have a home, purchase food, and pay for other necessities. The idea of the Social Security Disability Insurance program was to adopt to the needs of the disabled population, not to simply provide a cash pay-out to those who were unemployed. The definitions of disability were outlined and conceptualized during the 1930s and 1940s, though SSDI was not passed until the 1950s. After the depression and World War II, opponents wanted to focus on rehabilitation, rather than a pension that allowed retirement from the workforce.
Despite the importance of rehabilitation after an injury or illness, advocates realized that there was still a necessity for cash benefits to help individuals with disability. After a preliminary Social Security program was passed in 1950, a series of incremental laws throughout the 50s resulted in the SSDI program that we know today. Even then, there were opponents to the program and attempts to limit or cut benefits to individuals under the age of 50. During these years, individuals under the age of 50 were not entitled to benefits.
Overtime, legislators and policymakers began to envision the SSDI program as a necessary system to care for individuals with both mental and physical disabilities. As a relatively new system of benefits, SSDI has not gone without challenges or strains. Still, there remains a need to support individuals who have no way of making ends meet on their own. The SSDI program remains complicated and difficult to access. If you or someone you love has suffered a disability, an experienced advocate can review your medical history, ensure proper documentation, and help to make sure that your application meets the strict definition of "disability" under the law.
Call Jeffrey Glassman Injury Lawyers for a free and confidential appointment — (617) 777-7777.
More Blog Entries:
Jobless Don't Seek SSDI Benefits as Default, Dec. 15, 2014, Boston SSDI Attorney Blog
Disability Awareness Efforts a Reminder of Importance of Providing for Disabled, Feb. 20, 2014, Boston SSDI, Attorney Blog