Our Boston disability lawyers understand that many people need SSDI with costs of private insurance going up every billing period.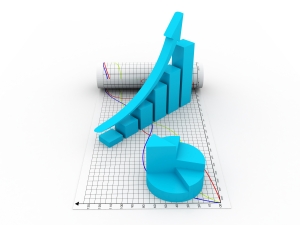 According to a recent article in the Portland Herald Press, employers are starting to phase out benefits, including long-term disability insurance. Many people do not realize the importance of having long-term disability coverage. This type of disability insurance, as its name implies, will provide benefits on a long-term basis for people whose disability makes it difficult or impossible to work in the same or similar job that they had before becoming disabled. To get an idea about how important having disabled coverage may be, statistically, one in 20 workers will become disabled before their retirement.
The key to understanding how long-term disability insurance differs from Social Security Disability Insurance (SSDI) is to look at how a disability is defined. With long-term disability coverage, if you become disabled and can no longer perform the services required for your current job, you may be declared disabled for the purposes of benefit eligibility.

For example, if you are bus driver with a private paid long-term disability plan and develop a disability that prevents you from driving a bus, you may be considered disabled. The fact that you may be able to perform another type of job like packing boxes on an assembly line for minimum wage does not preclude you from earning benefits.
Under SSDI, when you apply for benefits, the vocational specialists may determine that, since you can lift objects less than five pounds, there are jobs you can be doing even if they don't pay as much as your previous job.
The situation discussed in the article is that employers are deciding not to pay for long-term coverage and instead offering the insurance as a voluntary program that workers are entitled to purchase. As it turns out, people don't often end up purchasing because of the cost and fact that many greatly underestimate the value having long term insurance.
In order to combat the trend of an increasing number of workers foregoing disability coverage, advocacy groups have started campaigns to educate workers about the importance of purchasing coverage. While many understand the importance of having life insurance to protect their family, the chances of becoming disabled are significantly higher than death.
If you are in the unfortunate position of being disabled after years of working hard for a company that has canceled your benefits, SSDI may be your only option to get any money. However, the process of applying for SSDI benefits is not an easy undertaking.
As your Massachusetts disability lawyer can explain, most claims submitted to the SSA are denied. This is practically an official policy to keep costs down. After the initial denial, you can apply again. This attempt will likely be denied as well. At this point, you have to apply for a hearing appeal at which your attorney should represent you. However, the earlier in the process you hire an attorney, the better chance you have for success.

If you are seeking Social Security Disability Insurance in Boston, call for a free and confidential appointment at (617) 777-7777.

Additional Resources:
Employers dropping long-term disability insurance, July 17, 2014, Portland Herald Press
More Blog Entries:
SSDI Approvals Lowest in Five Years, June 20, 2014, Boston Social Security Disability Lawyers Blog