Most people know that the first time they submit an application for Social Security Disability Insurance, there is a probability it will be rejected.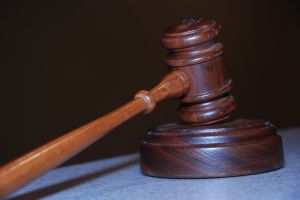 More than 60 percent aren't going to get approved on their first try. What they may not realize is that beyond that point, there are many different levels of appeal, the last being federal district court.
Our Boston Social Security Disability Attorneys are prepared to fight for your claim every step of the way.
What's encouraging to know is that with every step of the appeals process, your chances of being approved increases.
Consider that there are an average of 2.3 to 3.1 million federal disability applications each year. Of those, 69 percent go to the initial adjudication level (the rest are denied for technical reasons, usually missing paperwork or employment income is too high).
From that initial stage, just 38 percent are approved, while 62 percent are denied. Of those who are denied, 48 percent go onto appeal. At that appeal, a little less than 10 percent are approved. Of the 90 percent or so who are denied, only about 18 percent go forward through the disability process.
At that stage, which is before the appeals council, 81 percent are approved.
Now, if you are one of the approximately 20 percent still denied, you still have options.
Here's what you need to know about that:
You will have exactly 60 days from the time of that last decision during which to appeal. This will mean the filing of a civil complaint with the U.S. District Court in your area. This is something for which you should rely on your attorney.
Technically according to federal law, you can't directly sue the Social Security Administration. It will be whoever is the current or acting commissioner of the agency.
Understand that the administration can not help you out with this. You are suing them. Know that the rules of federal court can be complex and unforgiving. Having an attorney who is experienced is critical, especially because most people have never gone through this process before.
After your appeal has been submitted, the court will issue a summons. Either you or your attorney is going to have to serve that summons on the administration at one of its designated field offices. At that point, the administration's attorney files an answer, which is basically a short explanation of why the agency denied your claim.
There will then be a series of briefs back and forth before a court date will be set and the federal judge will actually sit down to hear both sides.
The judge at that point has one of a number of options. Those are:
Remand the case back to the lower court. This basically means he or she will send it back for reconsideration. Usually, the judge will do this with a directive to the agency to explore certain factors that weren't fully weighed the last time. It's not unusual in this scenario for the administration to simply approve the case from there. What they don't want to see happen is a decision that is ultimately overturned by a federal judge, because it may end up setting an unfavorable precedent.
Affirm the administration's decision. That means your claim is denied. In this case, your final option is to appeal the claim to the Federal Circuit Court, but you will need to understand that this is a difficult and often very expensive process.
Reverse the administration's position. This means that the judge agrees with you and that you should be awarded benefits and back pay.

If you are considering filing for Social Security Disability Insurance benefits in Boston, call for a free and confidential appointment at (617) 777-7777.
Additional Resources:
Benefits for People with Disabilities, Social Security Administration
More Blog Entries:
Boston SSDI Lawyers Can Win Benefits for Muscular Dystrophy Patients, April 11, 2013, Boston Disability Lawyer Blog