A former officer in the New York City Police Department (NYPD) has just plead guilty to theft of more than $600,000 in Social Security disability benefits, according to a recent article from the Daily News.  This officer was employed by the NYPD from 1981 until 1993, when he retired due to a shoulder injury.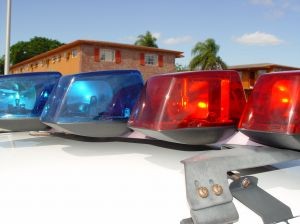 After retiring from the police force, his application for Social Security Disability Insurance (SSDI) benefits was eventually approved.  As in most cases, it takes some time for a claimant to become approved to receive monthly disability benefits. In order to receive the maximum monthly benefit, a claimant must be declared as disabled, which means that he or she is unable to work.  This is normally calculated using a formula to determine one's residual functioning capacity (RFC). 
In this case, he was approved for the maximum benefit after a finding that he was unable to work in any capacity.  However, according to his guilty plea, this officer was then working a number of different jobs and did not report his ability to work or his income to the United States Social Security Administration (SSA).  When someone is working, or engaged in substantial gainful activity as the SSA calls it, he or she will no longer be eligible for benefits.
For whatever reason, SSA decided to audit this particular claimant and found that his application was supported by "tainted evidence" of disability.  They also found that there was no credible non-tainted evidence of disability to support his claim and ultimate award of benefits.
At this point, SSA decided to have a hearing to determine if he was currently eligible to receive benefits and also to see if he ever should have received benefits in the first place.  As court records indicated, he was found to be not currently eligible, as well as a finding he was never disabled to begin with and that the more than $600,000 in benefits he received over the years was improper.  Due to the large amount of money involved and the fraud alleged, SSA decided to turn the case over the United States Attorney, and prosecutors there decided to charge defendant with felony theft.
The maximum penalty for a single count of theft in a felony case is 10 years in a federal correctional institution or penitentiary. He will be sentenced in a few months after court services office has time to complete a presentence investigation and prepare a presentence report (PSR), which is common in all federal cases.  While it has not been reported what the government will allocute to in its sentencing memorandum, it is quite possible that it will be a probationary sentence, since the defendant plead guilty instead of requiring the government prove its case in trial.
While some degree of fraud obviously happens, the vast majority of claimants who apply for disability benefits in Boston are genuinely disabled and very much in need of benefits.  One of the reasons we know this is because it is very hard to obtain benefits in the first place.  This is especially true if a claimant does not have the assistance of an experienced disability benefits attorney.
If you or a loved one is seeking Social Security Disability Insurance in Boston, call for a free and confidential appointment at (617) 777-7777.
Additional Resources:
Ex-NYPD cop admits he stole over $600G in disability benefits, June 9, 2016, Daily News, By Victoria Bekeimpis
More Blog Entries:
Allensworth v. Colvin: SSDI Hearings and Appeals, April 1, 2016, Boston SSDI Lawyer Blog