Social Security Disability Insurance (SSDI) benefits are supposed to be available for any worker who has paid into the system through withholdings in their paycheck, or through payment of quarterly taxes, and then becomes disabled in a manner that it makes it very difficult to continue workers.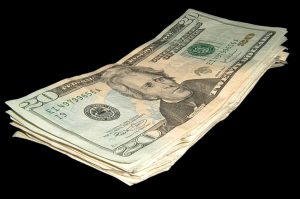 If the disabling condition was due to an on-the-job accident, the only course of action may be to file a workers' compensation claim, but sometimes you can do both.  For this reason, it is helpful to speak with a lawyer at a Boston area law firm that represents clients in workers' compensation cases as well as in Social Security Disability Insurance benefits cases.
The process of obtaining Social Security Disability benefits in Boston can be a long and frustrating. This is especially true if you do not have an experienced Boston SSDI lawyer at your side during the entire process. However, there is no reason not to have an experienced SSDI attorney because the system allows you to hire an attorney and you will not have to pay that attorney any money unless you are successful in obtaining both a retroactive SSDI benefits award and future disability benefits. When you are successful, your attorney fees will be paid under a regulation that allows the money to be paid from your retroactive benefit award directly to your attorney.  This means that if you are not successful, you not have to pay anything to your attorney, and if your attorney is successful in getting you benefits, there will still be no out of pocket legal fees.
Once you apply for SSDI benefits, you will typically have to wait about three months to receive a rejection in the mail. It is technically possible you will receive an acceptance in the mail, but even the Social Security Administration will admit that the vast majority of all applications are initially denied. They will typically claim it is because you do not meet the definition of being disabled under the U.S. Social Security Act, but that is not really the reason nearly everyone gets denied benefits.  The reason everyone gets denied benefits is because the agency does not have enough money to fully fund all disabled applicants so the government tries to make the process take as long as it can to reduce the amount of money paid out in claims each year.  This is not a good way to operate, but some see the agency as having little choice, so this has become the status quo.  Around the nation the wait to be approved for benefits following a hearing by and administrative law judge (ALJ) is around two years, but in our Greater Boston area, the wait is typically around one year. This is still way too long for a disabled person who is desperately in need of benefits, but this doesn't look like it will be changing anytime in the near future.
Once your initial application is denied, you will then have to file a request for reconsideration.  This can be done in person at your local Social Security Administration office, or it can be done online. These days, many people choose to file online instead of waiting hours in the office, but either way, you will probably get yet another denial within three months after submitting your request for reconsideration.
At this point, you have 60 days to file a notice that you wish to file an appeal and have a hearing before an ALJ. While it would have been good to already have a lawyer on your side, you certainly do not want to go to the hearing without an attorney as this will put you at a serious disadvantage.
If you are successful at the ALJ hearing, you will be awarded benefits. If you are not, you can appeal to the Social Security review commission and then file a case in the U.S. District Court where jurisdiction is proper.  In our case, that will be at the U.S. District Court for the District of Massachusetts located in downtown Boston.
One of the reoccurring issues is when someone wants to return to work.  The SSDI system only pays around $1,120 a month in benefits. This is done allegedly so people will not choose to stay at home and collect benefits instead of going back to work, but this is really just an excuse to under-fund the disability system. Most people would much rather be working than be disabled.
The problem for many is that they are afraid if they go back to work, they will lose their benefits. This includes the SSDI benefits and also the medical benefits they were entitled to as a result of being disabled. They may be able to work and earn more than $1,120 a month, but the disabling condition may get worse and then they will be stuck with no benefits.
However, as discussed in a recent news article from Las Cruses Sun News, the Ticket to Work program will allow for some grace period, meaning that if a worker goes back to work, and then can no longer worker, they may be able to resume benefits without having to start the process over by filing a new application. It should be noted that we said may not have to file a new application so you should certainly speak with your Boston SSDI lawyer before you chose to give up your benefits if you are not sure you can return to work for any extended period of time and this is especially important considering you will likely lose you medial benefits.
As discussed in this article, in addition to allowing you to return to work with a reduced fear of losing your benefits, the Ticket to Work program also provides for vocational training, help finding a job, and other types of training and support.  This training is helpful because even though you can return to work, many people are not able to return to their old type of work due to being disabled.
If you or a loved one is seeking Social Security Disability Insurance in Boston, call for a free and confidential appointment at (617) 777-7777.
Additional Resources:
Social Security can help you get back to work amid a disability, August 4, 2018, By Ray Vigil, Las Cruces Sun News
More Blog Entries:
Establishing Medical Disability in Boston SSDI Cases, March 21, 2018, Boston SSDI Lawyer Blog