Crowd source online funding campaigns are getting increasingly more popular these days.  While we first saw these services used for new inventors trying to raise the money to develop prototypes and get their new ideas to markets, we now typically see these funding campaigns when someone becomes serious ill or a family suffers some other type of tragedy.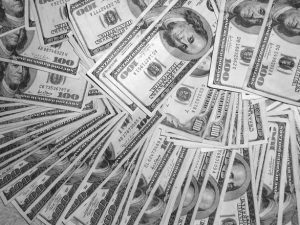 While these online funding campaigns can certainly be helpful and can result in a lot of money being raised, they can also result in the termination of Social Security Disability Income (SSDI) benefits, according to a recent report from AOL News.
The woman featured in this article was diagnosed with a terminal illness known as neurofibromatosis.  This incurable disease caused her to develop tumors all over her body.  These are visible with the naked eye and have caused her to have one leg amputated so far. The tremendous amount of pain and suffering and her inability to get around has left her totally disabled and unable to work.  She applied for SSDI benefits and was eventually deemed disabled.
She always loved the Kansas City Royals, and watching their games was one of the things she enjoyed most.  She always wanted to go to a playoff or World Series game but could not afford it.  She decided to post on a fan page on the Internet about how she wanted to go to a game, and, sadly, people started making fun of her for how she looked and said she was wearing a mask.
However, not everyone was so cruel to her, and some fans started a crowd source funding page to get her to the game and quickly raised over $3,700.  She got to go to the game and all was good until the United States Social Security Administration (SSA) considered her to have engaged in substantial gainful activity and are not paying her benefits until she pays back the money and possibly a fine.
While the SSDI program is not technically a program that looks to your household income like the Supplemental Security Income (SSI) program, there is a requirement that the claimant not engage in substantial gainful activity.  Substantial gainful activity is the agency's way of saying working enough to earn around $1020 in any given month.  However, this is not always the case, and you should speak with your attorney about the facts of your actual situation.
In addition to the amount of money that you can earn in any given month, there is also the level of activity it takes to earn that money, which may result in a finding that you are no longer disabled, and there is a requirement to report any money that you do earn each month.   In this case, SSA determined that the woman who received the money to go to a post-season game had violated the reporting requirement. The SSA does routine checks to determine if a claimant is still disabled and if he or she has engaged in substantial gainful activity since being awarded disability.
If you or a loved one is seeking Social Security Disability Insurance in Boston, call for a free and confidential appointment at (617) 777-7777.
Additional Resources:
Woman with disability loses Social Security income after GoFundMe campaign, December 5, 2016, AOL News
More Bog Entries:
Social Security Disability Judges Allegedly Used Racial and Sexual Terms on Claimants' Applications, July 22, 2016, Boston SSDI Lawyer Blog