U.S. soldiers may be eligible for a number of benefits related to injuries suffered in the course of their service. They should not overlook the possibility of securing SSDI.
In Hensley v. Colvin, a case from the U.S. Court of Appeals for the Eighth Circuit, claimant is a combat veteran who served in the U.S. Army during the war in Iraq and suffered a serious knee injury while deployed. Two years later, he had surgery on his right knee, and he was awarded disability benefits by the Department of Veterans Affairs (VA).  He was deemed to have a service-connected disability, which is the requirement to get awarded VA benefits.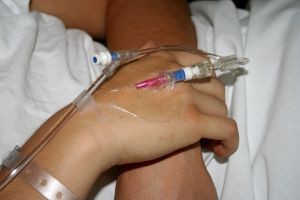 Claimant also applied for Social Security Disability Insurance (SSDI) benefits. His basis for claiming that he was disabled is that he suffered from posttraumatic stress disorder (PTSD), pain in his back, pain in his right knee, and a twitching in the nerves in his face.  His application for benefits was denied after a finding that he was not disabled under the guidelines of the U.S. Social Security Administration (SSA).  The SSA is the agency that is responsible for administering the disability fund and awarding benefits.
Claimant appealed the denial of this claim for benefits and also filed a second application for disability benefits while his first appeal was pending.  While this is what some claimants choose to do, it is best to speak with an experienced Boston disability benefits attorney before taking such action, as there may be procedural issues that can further delay your potential award of disability benefits.
In his second applications, he alleged the same set of medical conditions that he alleged in his first application that was currently being appealed. He was given a hearing, but this hearing was very brief since much of the evidence was heard by the administrative law judge (ALJ) during his first hearing.  In this second hearing, a so-called vocational expert (VE) testified about claimant's medical condition.  He agreed that claimant had severe impairments, but also testified that claimant retained a residual functioning capacity (RFC) that allowed him to work with certain limitations.  These limitations were that he could work while sitting for short periods of time.
One of the major issues in this case was that while he claimed PTSD, he reportedly did not attend the therapy sessions recommend by his mental health professionals, and, based upon this, ALJ concluded that mental health disability was not as severe as he was claiming.  For this reason and his RFC, ALJ again denied his claim for a finding of disability.  Claimant appealed this ruling as well.
One of the major issues that comes up in these cases is that if the VA, a federal agency, already determined claimant was disabled, how can another federal agency like the SSA claim that he is not.  While it may seem illogical, and perhaps it is, these agencies use a different definition of what it means to be disabled, and therefore, SSA is legally allowed to find a person not disabled even when the VA has already determined that same person to be disabled and cannot work.
Soldiers and veterans suffering from disability should contact an experienced Boston SSDI lawyer.
If you or a loved one is seeking Social Security Disability Insurance in Boston, call for a free and confidential appointment at (617) 777-7777.
Additional Resources:
Hensley v. Colvin, July 18, 2016, United States Court of Appeals for the Eighth Circuit
More Blog Entries:
Stacy v. Colvin: SSDI Appeals, June 25, 2016, Boston SSDI Lawyer Blog