In Hesseltine v. Colvin, a case from the United States Court of Appeals for the Eighth Circuit, claimant graduated from high school in 2003. However, she graduated with a sixth grade reading level and was assessed as having a mental functioning level within in the "borderline range."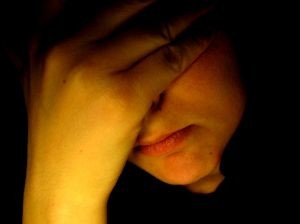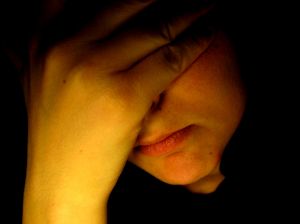 Her disability issues first presented when claimant was a young child. At age eight, she was giving an IQ test and scored a full-scale IQ of 70. As part of the breakdown, she received a raw 72 in processing and 73 in verbal ability. A school mental health professional administered the test and determined her IQ and mental functioning level was within the borderline range.
In addition to the mental issues she was having, doctors diagnosed her with Perthes disease, which causes reduced or stopped blood supply to a patient's hips, and, as a result of this, she underwent several surgeries to restore blood flow to her hip. However, at the age of 18, doctors found that while she still had the disease (it's incurable), her condition as being asymptomatic.   While she no longer experienced numbness or pain from the disease, she had one leg that was around an inch shorter than the other, and this was resulting in serious mobility problems.
In 2005, claimant had another IQ test performed, and results indicated she had an IQ of 71 on a full scale, and, for her age, she was within the borderline range again, but on the lower end of the scale at the bottom three percent. She was diagnosed in the bottom 25 percent of the population in terms of her ability to effectively communicate.
During this time, she worked part-time as a cook's helper, as a laundry business employee and as a casino housekeeper. However, she was never able to keep a job for long or work full time. She was able to work these jobs with the assistance of a job coach. To make matters worse, claimant was diagnosed with polycystic ovarian syndrome and hip and knee pain, which may have been related to the fact she was obese.
At the time she filed for Social Security Disability Insurance benefits (SSDI), she was living at home with her husband and was doing some light house work. She could not lift a gallon of milk and could not walk more than a block, according to her applications for disability benefits.
When she first applied for disability benefits, her application was initially denied, which, as our Boston disability benefits attorneys can explain, is quite common, especially for people who are not represented during the benefits application process. Eventually she was granted a hearing before an administrative law judge (ALJ) who determined she was not disabled, and there were jobs in the local or national economy that she could perform.
She appealed her denial to the federal district court, and, eventually, the case was scheduled for a hearing in the United States Court of Appeals for the Eighth Circuit, which ultimately reversed and remanded the denial for further proceedings consistent with their opinion.   The court found ALJ had not appropriately applied the definitions pertaining to disability.
If you are seeking Social Security Disability Insurance in Boston, call for a free and confidential appointment at (617) 777-7777.
Additional Resources:
Hesseltine v. Colvin, August 26, 2015, United States Court of Appeals for the Eighth Circuit
More Blog Entries:
Hanson v. Colvin: A Critical Look by a Court of Appeals on a Denial of Benefits, August 14, 2014, Boston Disability Lawyers Blog.