The risk of stroke continues to impact older adults, and surprisingly, adults in their 30s and 40s. In addition to obvious risks like smoking, heavy drinking, and a history of heart disease, research indicates that individuals with high anxiety are at a higher risk of stroke. A stroke can cause serious disability, impacting mobility, speech, and cognitive abilities. For many stroke victims going back to work is an impossibility. In addition to the stress of losing income, many victims of stroke will require therapy and rehabilitation.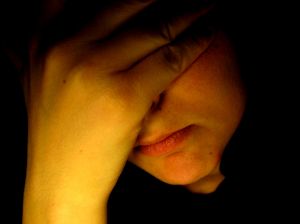 Our Boston Social Security Disability attorneys are experienced with protecting the rights of individuals and their families who are impacted by stroke. We are dedicated to helping these families collect Social Security Disability as well as in raising awareness to prevent future stroke and injury. As advocates for families of injury, illness and disability, we are abreast of developments in medicine and disability law.

A stroke is a medical emergency that occurs when blood flow to the brain is restricted. According to the American Stroke Association a stroke cuts off requisite oxygen and nutrients to the brain. When left untreated, a patient can suffer from permanent loss of brain cells. Victims of stroke will often suffer from paralysis, loss of mobility, memory loss, personality changes and problems with vision or speech.
Strokes rank as the fourth in cause of death in the United States and is one of the leading causes of disability. According to researchers from the University of Pittsburgh, anxiety disorders characterized by fear, unease and worry impact 20% of adults in the United States. For many individuals who suffer from debilitating anxiety, the symptoms can go on for months or years without treatment. The researchers have found a relationship between anxiety and stroke and argue that if properly treated and assessed, patients can reduce their chances of stroke and other cardiovascular diseases.
The study is the first to link high anxiety and the increased risk of stroke. According to the research, individuals with high anxiety are 33% more likely to have a stroke. The research included an analysis of over 6,000 individuals between 25 and 74 who had never had a stroke. Participants in the study completed surveys that attempted to intake history with anxiety and depression levels. The researchers then followed their subjects for 22 years, recording the stroke occurrences from death certificates and medical reports from hospitals and nursing homes.
Previous to this study, research had primarily focused on the relationship between depression and strokes. The new findings are encouraging because there are many treatments for anxiety. Individuals who suffer from "worry" may not already realize the damage that this can have on health and well-being.
If you or someone you love has suffered from a stroke, you may be entitled to disability benefits. An experienced advocate can review your case, prepare documentation and medical reports and help you file for benefits in an effective and timely manner. If you suffer from anxiety, consider visiting a medical professional to reduce your chances of stroke.

If you are considering filing for SSDI in Massachusetts, call for a free and confidential appointment at (617) 777-7777.

More Blog Entries:
Long-Term Disability Benefits Not a Given, Study Says, Boston Social Security Disability Insurance Blog, September 30, 2013

Limiting Cancer Diagnoses Could Impact SSDI Eligibility, July 31, 2013, Boston Social Security Disability Insurance Lawyer Blog