In Israel v. Colvin, a case from the United States Court of Appeals for the Seventh Circuit, claimant was injured in 2001 while digging posts for a newly-constructed porch. Immediately following his workplace back injury, he sought treatment.  However, he did not stop working during the time he was receiving treatment.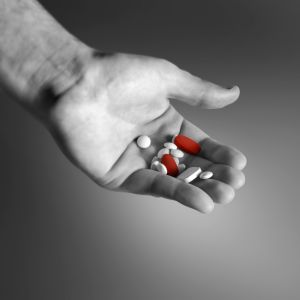 Despite the fact that he had received various treatments for his back pain, his condition was getting worse. The pain had gotten so bad by 2003 that he was no longer able to work. He stopped working at that time and underwent additional medical procedures to help ease his pain.  One of these medical procedures was a lumbar laminectomy with a discectomy. Unfortunately, this major spinal operation did not help relieve his pain, and he sought additional treatment.  However, his surgeon, after conferring with another surgeon with whom he was familiar, determined that there was no point in having any further surgery since it was not likely to work and was not worth the risk.  At this point he tried physical therapy, including a type of therapy known as transcutaneous nerve stimulation (TENS), a dorsal column stimulator, powerful painkillers, a lidocaine patch, methadone, morphine, and even an antidepressant known to help those who suffer from severe back pain.
Despite all of these treatments and several others he was still in a lot of pain and was diagnosed with lumber radiculopathy as well as post-laminectomy pain syndrome.  This painful medical condition is also known as Failed Back Surgery Symptoms by some in the medical community as well as by many patients.
At this point, his doctor asked his insurance company to approve what is known as an intrathecal pain management device.  This is a medical device that pumps pain medication directly to the site of the injury through a catheter threaded through the patient's spinal theca, which is a sac that surrounds the spinal cord. As one might expect, the insurance company denied this request, and claimant filed for Social Security Disability Insurance (SSDI) benefits in 2007.  His application was denied.  However, as your Boston disability benefits attorneys can explain, the vast majority of all SSDI application are initially denied, as well as most requests for reconsideration.  After some time, you will be granted a hearing before an administrative law judge (ALJ).
After his benefits were denied, he appealed to the Social Security appeals board.  This is a discretionary review, and the commissioner eventually denied his request.  He then appealed to the District Court, and during that appeal, the commissioner admitted that the denial was without supporting evidence.  For this reason, the court remanded the case for further proceedings, but the wait proved too long for claimant, so claimant appealed to the U.S. Court of Appeals for a direct award of benefits.
However, on appeal, the higher court concluded that the district court did not err and remanded the case back to the United States Social Security Administration (SSA) and its commission for further proceedings so that the decision could be supported by evidence. For this reason, the higher court affirmed the lower court's decisions to remand the case.
If you or a loved one is seeking Social Security Disability Insurance in Boston, call for a free and confidential appointment at (617) 777-7777.
Additional Resources:
Israel v. Colvin, October 21, 2016, United States Court of Appeals for the Seventh Circuit
More Bog Entries:
Social Security Disability Judges Allegedly Used Racial and Sexual Terms on Claimants' Applications, July 22, 2016, Boston SSDI Lawyer Blog