In Lesterhuis v. Colvin, a case from the United States Court of Appeals for the Second Circuit, claimant was 47 years old and had an 11th grade education. He was employed as commercial truck driver for a food distribution company. While working for employer, claimant injured his back in 2008.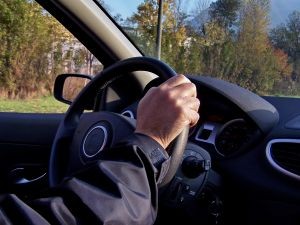 In the years following his injury, claimant had a variety of treatments, including various surgical procedures, but there had not been much improvement in his condition.   He filed a claim for Social Security Disability Insurance (SSDI) benefits in 2009 with his disability date listed as 2008. His claim was initially denied, so he filed a request for an administrative hearing. Social Security Disability Insurance (SSDI) benefits hearings are presided over by an administrative law judge (ALJ) who is employed by the United States Social Security Administration (SSA).
During the ALJ hearing process, several doctors offered medical opinions about claimant's health condition and disability. A doctor who had treated claimant gave his opinion that claimant could perform part-time light duty work. He could lift up to 10 pounds often and could walk and stand. He also said he should only occasionally do overhead lifting or squatting.
On the other hand, a doctor hired by the workers' compensation carrier for his employer testified that he could work full-time but only in a light duty job with all necessary restrictions. In cases of on-the-job injury, your Boston Social Security disability attorney can discuss how SSDI benefits work in relation to workers' compensation benefits. They are not mutually exclusive, but there are certain regulations that apply and must be followed.
Another doctor who was the surgeon who operated on claimant testified that claimant suffered from a temporary total disability. Yet another doctor testified claimant suffered from anxiety, clinical depression, and had difficulty working with other people.   A vocational expert (VE) claimed that claimant would not be able find work in the local or national economy if he was forced to miss as many as four days of work per week, as is essentially what all the doctors were saying.
The ALJ performed the standard five-step analysis and determined claimant was not disabled and could work in jobs that exist in the national economy including surveillance system monitor and call out operator.
At this point, claimant appealed to the appeals commission, which ultimately agreed with ALJ. Claimant than filed an appeal to the Second Circuit Court of Appeals, and the basis for the appeal was that the ALJ had essentially dismissed the opinions of the medical doctors and did not elaborate or really gave any basis in the record for why he did not give adequate credibility to these opinions. It is not that an ALJ could not disregard a doctor's opinion; however, in order to do so, ALJ would have to give a reason, such as relying on another more credible doctor's opinion. Here, he failed to support his failure to credit the doctors' opinions, and the court reversed and remanded the case for further proceedings consistent with their opinion.
If you or a loved one is seeking Social Security Disability Insurance benefits in Boston, call for a free and confidential appointment at (617) 777-7777.
Additional Resources:
Lesterhuis v. Colvin, November 6, 2015, United States Court of Appeals for the Second Circuit
More Blog Entries:
Rand Paul Says Many Receiving SSDI Benefits Gaming System, Jan. 27, 2015, Boston Social Security Disability Insurance Lawyer Blog