A recent news article from ABC discusses how difficult life can be for the millions of Americans who are suffering from a disability.  A man interviewed for the article was at risk for having his home foreclosed on as he waited for disability benefits.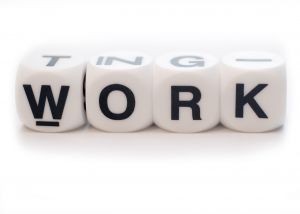 Six years ago he was working as an electrical engineer and was doing quite well for himself and his family.  He was helping to build the new One World Trade Center tower, to replace the ones destroyed on 9/11, when he had a heart attack.  He was disabled following the heart attack, and his cardiologist told him that he could return to work, but only part time because the stress on his heart and body would be too great.  
The contract he was working on did want want to him be a part-time worker, so they allegedly fired him at this point.  This is not necessarily appropriate depending on the status of the worker, but there a lot of companies that get way with actions such as this.  When a worker becomes disabled, the company should try to make reasonable accommodations wherever possible, but that is not always possible, and even if it is, it is not always the ways things work out.
After he lost his job, he applied for Social Security Disability Insurance (SSDI) benefits.  This was no easy process, and it took him four years to get approved for benefits.  When he first filed for benefits, his application was denied.  This is quite common, as more than half of all applications for SSDI benefits are denied without much regard to whether the claimant is actually disabled and whether or not he or she needs benefits.
After getting denied for Social Security Disability Insurance benefits, he appealed in writing and that was denied as well.  After this, he was eventually able to get hearing before an administrative law judge (ALJ) and was eventually approved for disability benefits.  However, while this was big step forward, it did not solve all of his problems since he was still owed benefits for the past four years during the time from when he became disabled until the time his application was finally approved.  You should speak with your Boston disability attorneys about your right to retroactive benefits and how the process will work if you are entitled to such benefits.
In this case, he was told that he was entitled to retroactive benefits, and the United States Social Security Administration (SSA) claimed he would be receiving a check last December.  Several months later, he had still not received his check for retroactive Social Security Disability Insurance benefits, and that is a major problem, as the bank is close to initiating a foreclosure action on his family home.  However, once his story became public, his benefits were paid, as he received a check for $62,000.  This allowed him to catch up on his mortgage payments and get his bills paid.
While it is always helpful if a local or national news agency can make phone calls on your behalf, most people do not have access to such help.  What they do have access to is an experienced disability benefits lawyer.
If you or a loved one is seeking Social Security Disability Insurance in Boston, call for a free and confidential appointment at (617) 777-7777.
Additional Resources:
Man nearly loses home over Social Security disability problems, April 25, 2016, ABC News, By Nina Pineda
More Blog Entries:
Mabry v. Colvin: Social Security Disability for Mental Illness, March 27, 2016, Boston SSDI Lawyer Blog