When an application for disability benefits is denied, there are several different stages of appeal for which a Boston disability benefits attorney can apply. The first step is to put in a request for reconsideration and have your claim reviewed again.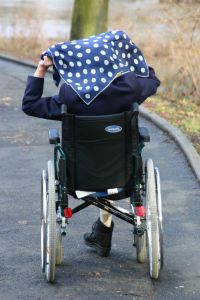 Unfortunately, if this is unsuccessful, you will need to move on to a disability benefits hearing. You can expect a long wait for this hearing to occur and new information indicates that the wait for a hearing is likely to be even longer in 2014.

Disability Benefits Hearing Delays in 2014
According to data reported by the Social Security Administration, the wait time for a disability benefits hearing is expected to exceed 400 days in fiscal year 2014. This is the longest wait time since 2010. People waiting for a hearing in 2014 may need to wait as long as an extra month this year as compared with those whose hearings occurred in 2013.
The wait for a hearing has long hovered around a year or longer as the Social Security Administration copes with many more people applying for disability benefits than ever before even as the agency is subject to budget cuts, delays and staffing shortages caused by the Sequester and by a government shut-down that occurred in 2013.
In fiscal year 2013, the average hearing processing time for a disability benefits hearing was 328 days. This year in 2014, the average projected wait time will be 415 days and by next year in 2015 the average wait time is expected to go up to 435 days. In fiscal year 2012, the wait was 353 days on average and in fiscal year 2011 the wait was an average of 360 days. In 2010, the last time the delay exceeded 400 days, the average wait was 426 days.
The Social Security Administration does provide back pay if your claim for benefits is approved, so depending upon whether you applied for Social Security Disability Insurance or Supplemental Security Income, you will receive payments dating back to the time of your application or dating back to five months from the time when you first became disabled. This means that even if you end up waiting a long time for a hearing, you may still get paid eventually for the time when you should have been receiving benefits.
Unfortunately, getting retroactively paid for benefits does not help you to pay your bills in the meantime. People apply for disability benefits because they cannot work, which means that they likely have no money coming in while they wait for the Social Security Administration to schedule a hearing and review their denied claims. This can create a stressful financial crisis. Because of the long delay and the risk of financial problems in the meantime, it is important to be represented by an experienced attorney who can give you the best chance of having your initial application approved so you will not need to appeal.
Call Jeffrey Glassman Injury Lawyers for a free and confidential appointment — (617) 777-7777.
More Blog Entries:
Jobless Don't Seek SSDI Benefits as Default, Dec. 15, 2014, Boston SSDI Attorney Blog