Lott, Jr. v. Colvin, an appeal from the United States Court of Appeals for the Eighth Circuit, involved claimant who was claiming disability due to insulin-dependent diabetes, high blood pressure, and a mental disorder. A clinical psychologist, Dr. Nichols, diagnosed claimant with psychotic disorder, not otherwise specified (NOS). However he did not administer an IQ test, which is typically done as part of a Social Security Disability Insurance (SSI) "mental retardation" diagnosis.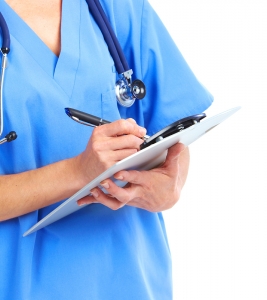 Claimant's initial application was denied, and, eventually, he was granted an evidentiary hearing before an administrative law judge (ALJ) at the United States Social Security Administration (SSA). During the hearing, claimant testified that he was 36-years-old and had completed tenth grade in school. He took special education classes in science and math and could not read very well by the time he left school. He cannot understand news articles or even grocery lists. He also cannot count change for a dollar.

Claimant further testified that he was able to the pass state driver's license exam on the third try, with the third attempt when another test taker read the exam out loud to claimant. His past employment consisted of working as a short-order cook at a highway service station and as a laborer for a construction company.
ALJ, after hearing from claimant, determined that claimant could no longer perform his past work, but could perform other work available in the local or national economy. ALJ made this determination after hearing from a Vocational Expert (VE).
As our Boston SSDI attorneys can explain, a VE is a person hired by SSA to assess whether a claimant has a residual functional capacity (RFC), meaning that he or she can perform some type of work that exists in the local or national economy at a sufficient level where claimants could be employed.
In Lott Jr., claimant was found to have severe impairments, including diabetes without complication, obesity, "mild mental retardation," and a Psychotic NOS disorder. However, ALJ found claimant could still perform work and was therefore not disabled within the SSDI guidelines.
Claimant appealed this decision, and, on appeal, the court looked at the issue of whether ALJ erred in failing to develop a sufficient record to sustain a denial of social security disability benefits. The court found that claimant, however, did not establish he was disabled to a sufficient level to allow ALJ to make such a finding, because claimant was never administered an IQ test, and he relied upon claimant's doctor's observations alone that claimant was mentally disabled.
Ultimately, the court reversed the order of ALJ, so that additional proceedings could be held. It was further ordered claimant be administered an IQ test, so there would be a sufficient record to make a finding. If there is a finding of mild mental retardation, that alone would not be sufficient to determine if claimant was disabled. A diagnosis of mild mental retardation plus other physical disabilities would be enough if the guidelines used by SSA determine claimant lacks sufficient RFC to perform work.
If you are seeking Social Security Disability Insurance in Boston, call for a free and confidential appointment at (617) 777-7777.
Additional Resources:

Lott, Jr. v. Colvin, November 28, 2014, U.S. Court of Appeals for the Eight Circuit
More Blog Entries:
Hanson v. Colvin: A Critical Look by a Court of Appeals on a Denial of Benefits, August 14, 2014, Boston Disability Lawyers Blog