A recent news article from the New York Times takes a look at the growing trend of employers choosing to phase out providing long-term disability insurance to employees.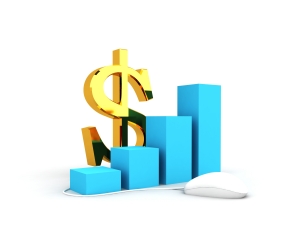 Historically, many employers, especially those who provide white-collar jobs, have offered employees long-term disability insurance either free or with the option to purchase coverage from a company-subsidized policy through a private carrier.
As our Boston disability lawyers know, private long-term disability insurance will typically provide up to two-thirds of an employees salary if the employee suffers from a disability that makes him or her no longer able to work in their chosen profession.

Some companies still offer free long-term disability coverage but are reducing the level of benefits provided, sometimes to a level that is essentially meaningless. Others are providing insurance only if the employee can find his or her own insurance agent who is willing to underwrite the policy.
This trend has mirrored the loss of pensions and company provided benefits, and so most workers are left without any meaningful long-term disability coverage.
One of the main advantages of private long-term disability insurance over Social Security Disability Insurance (SSDI) provided by the United States Social Security Administration (SSA) is that private insurance can pay a significant percent of your current wages and can apply if a disability prevents you from working in the job you were trained and educated to perform.
SSDI, on the other hand, will not be awarded if the SSA determines that you are capable of working any job (even at minimum wage) that is available in the local or national economy. For example, if you are a surgeon who loses a limb and can no longer perform surgery, the fact that you can work as a store greeter might be enough to disqualify you from receiving benefits.
While this may at first seem like a far-fetched example, this is exactly what happens on a daily basis to unrepresented disabled workers who apply for SSA benefits. The first thing that typically happens when a disabled individual submits a claim for SSDI benefits at the Boston SSA office is for a staff member to deny the application as if were agency policy. It practically is agency policy, because more than half of all applications are rejected each year.
Once the SSA has rejected an application, the claimant can file a written request for reconsideration. A peer-review process occurs, whereby a coworker of the SSA employee who rejected the initial application determines if the rejection was warranted. As you would expect, very few rejected applications are approved at this stage in the process.
The next step is to request a review by an administrative law judge (ALJ). This is supposed to be an independent review, but there is no way it can be independent when it is being done by an SSA employee who hears the testimony of vocational experts and doctors who area also paid by the SSA.
The most important thing you can do to increase your chances of obtaining SSDI benefits is to speak with an attorney before filing the initial application. You want someone who regularly handles these cases on your side fighting for your rights from the very beginning.
If you are seeking Social Security Disability Insurance in Boston, call for a free and confidential appointment at (617) 777-7777.

Additional Resources:
Looking Out for Yourself With Disability Insurance, September 12, 2014, NY Times
More Blog Entries:
Hanson v. Colvin: A Critical Look by a Court of Appeals on a Denial of Benefits, August 14, 2014, Boston Disability Lawyers Blog