In recent months there have been an increasing number of news articles that warn us that the funding for Social Security Disability Insurance (SSDI) benefits administered by the United States Social Security Administration (SSA) will run out in less than two years, unless more money is allocated by Congress. This is what news commentators and politicians are referring to as the SSDI cliff, over which the program is poised to fall.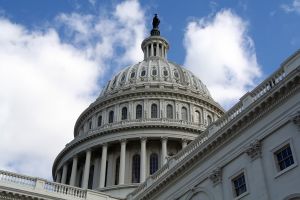 One recent article from the Huffington Post looks at a new program that may be a partial solution to the problem with the SSDI system, known as the Achieving a Better Live Experience (ABLE) bill. ABLE, which is said to have bipartisan support, would allow people who became disabled at a young age to receive training and support to allow them to work in new higher paying fields, despite their disability, while still receiving SSDI benefits.

Our Boston disability attorneys can explain that if the SSA determines that an employee is able to perform any type of work that is available in the national or local economy, he or she is not considered disabled. As the article points out, many disabled Americans would like to return to work if they could have the help and training to learn how to work again without the fear of losing their benefits.
This would be a big change from the current system, where, if a disabled person who receives SSDI benefits went back to school to learn a new trade, or a recently blinded person learned braille, for example, it would likely cause them to lose their disability benefits; so, there is no incentive to try to return to the workforce.
One of the major problems faced by those seeking disability benefits in Boston is the process in which the SSA processes claims. Almost every application for SSDI benefits submitted to the local office is denied. This is basically an unwritten policy at the SSA.
After an application is initially denied, the claimant can submit the application, in writing, for reconsideration. No hearing is available at this point in the process. The resubmitted application is generally reviewed by a coworker of the employee who denied the application the first time, as part of an SSA peer review process. It is almost unheard of for an application that was initially denied to be approved during this phase of the process.
After this first appeal, the claimant can request an evidentiary hearing that is held at the local SSA office that handles claims adjudications. In this hearing, an Administrative Law Judge (ALJ) who works for the SSA will listen to testimony and review the case file to see if the claimant can work or is truly disabled and entitled to benefits.
It would be an understatement to say that the decks are stacked against a disability claimant without an attorney to represent him or her at the hearing. The claimant is told to see a doctor hired by the SSA and speak to a vocational expert who also works for the SSA. It is fairly obvious what these experts' findings will be.
If you are seeking Social Security Disability Insurance in Boston, call for a free and confidential appointment at (617) 777-7777.
Additional Resources:

Modernize Disability Benefits So People With Disabilities Can Work, September 25, 2014, Huffington Post
More Blog Entries:
Hanson v. Colvin: A Critical Look by a Court of Appeals on a Denial of Benefits, August 14, 2014, Boston Disability Lawyers Blog