There are many different types of injuries and illnesses that will qualify a claimant for Social Security Disability Insurance (SSDI) benefits. In some cases, it is a single medical condition, and in others it is a combination of two or more medical conditions that can be used to obtain an award of benefits from the Social Security Administration (SSA).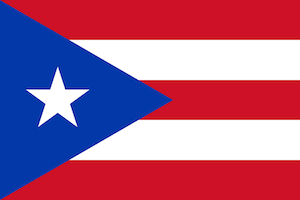 According to a recent article from MSN, government auditors have determined hundreds of residents of Puerto Rico have qualified for Social Security disability benefits because they were not fluent in English. SSA regulations allow people in the United States to qualify for disability benefits if they do not speak proficient English. This is because without knowledge of English, SSA considers these individuals to be less employable, and this will allow them to qualify for a disability, regardless of their level of education or work experience.
However, the inspector general for the SSA is questioning this policy with respect to Puerto Rico. Though it is a United States territory, Spanish is the primary language there. A recent independent report stated it would be advisable to consider local conditions when determining benefits qualifications. United States Census Bureau records show 95 percent of the residents of Puerto Rico older than five years of age speak Spanish when at home, and 84 percent of residents state they do not speak English very well.

As part of the concerns the inspector general expressed, a nurse who did not speak English would be considered unskilled for the position under SSA guidelines. While this issue has become the latest hot issue for media agencies and politicians to discuss, as our Boston Social Security disability benefits attorneys can explain, this is not reflective of how the system operates in our area. In reality, there are far more claimants who are genuinely in need of benefits who are unable to handle the difficult application and appeals process, and SSA will deny their claims, rather than too many people being awarded disability benefits, as SSA's inspector general is claiming.
In the majority of cases, SSA has denied claimants' applications for disability benefits regardless of their merits. This is essentially an unwritten procedure at the agency. Once an application has been denied, claimants are able to file a petition to reconsider a denial in writing. These, too, are often denied because SSA uses a peer review procedure to decide on whether initial denials should be reversed and claimant should be awarded a full an appropriate level of disability benefits.
After a series of additional written appeals to reverse an SSA denial of benefits, agency guidelines require claimant to be granted a hearing before an administrative law judge (ALJ). However, this is not a quick process. There is often a delay of a year or more to get a hearing before an ALJ. Once it is time for an ALJ hearing, the judge, who is supposed to be independent but is really an SSA employee, will hear opinions – from other SSA employees and doctors hired by SSA – as to whether claimant is disabled within the meaning of SSA guidelines. Having an experienced SSA attorney to represent you during this process will significantly increase your chances of obtaining benefits.
Call our Boston SSDI benefits attorneys for a free and confidential appointment at (617) 777-7777.
Additional Resources:
Puerto Ricans who can't speak English qualify as disabled for Social Security, April 10, 2015, MSN
More Blog Entries:
Mays v. Colvin – Disproving Ability to Do Sedentary Work, Jan. 23, 2014, Boston Social Security Disability Insurance Attorney Blog