With the upcoming war in Congress over whether to increase funding to the Social Security Disability Insurance (SSDI) program, the issue is getting a lot of press. Recently, according to a news article from MSNBC, Senator Rand Paul has gone on record claiming many SSDI beneficiaries are gaming the system and not really disabled.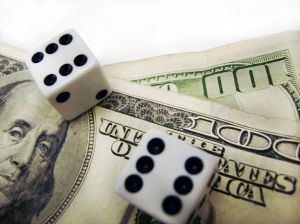 Paul is quoted as suggesting many disabled Americans receiving SSDI income do not deserve the benefits they are getting. He said while there some in the program who deserve benefits; there are many who do not. Specifically, Paul said, "if you look like me, and you hop out of your truck, you shouldn't be getting your disability check."
Paul further asserted more than half of disability benefits recipients are getting money by claiming their back hurts or they are anxious.

As the article notes, the United States Government Accounting Office (GAO) issued an annual report in which it found over 98 percent of SSDI beneficiaries to be proper claimants. This makes sense, as our Boston disability attorneys can explain, Social Security Administration (SSA) has made it very difficult for people to obtain benefits even with valid claims. The system is essentially set up to deny people disability benefits so anyone who is able to be awarded benefits is more likely than not to have an actual disability.
The reason there is so much focus on whether or not claimants should be awarded benefits, is because if Congress does not increase the budget soon, over 9 million Americans may see a 20 percent cut in the amount of benefits they are receiving each month. Reducing the number of people getting disability benefits would be another way to reduce the overall expenditure, but it would cause great hardship to those who rely on the program to survive.
Regardless of your political feelings about the SSDI funding issue, one of the most important things you can do if you are considering applying for benefits is to consult an experienced disability benefits attorney who can aggressively represent your best interests during the application and appeals process.
One of the reasons it so hard to obtain benefits is because SSA hires experts who are supposed to be independent, but generally serve the interests of SSA. One type of expert is a vocational expert. This person is allegedly a specialist in jobs existing in local and national economies, and uses a guidebook to determine what type of employment a claimant can perform. If claimant is found to have a residual functioning capacity (RFC) permitting them to perform any kind of employment, claimant will likely be denied benefits.
During the hearing, your attorney will be able to cross-examine this vocational expert, and challenge his or her assertions claimed to be facts. While these hearings are often somewhat more relaxed than a traditional court procedure, you will still be required to know all of the complex procedural rules if you do not have an attorney.
The SSA will also hire doctors to challenge findings by claimant's treating physicians in an effort to deny benefits.
If you are seeking Social Security Disability Insurance in Boston, call for a free and confidential appointment at (617) 777-7777.
More Blog Entries:
Williams v. Colvin: Determining the Date of Disability for the Purpose of SSDI, August 10, 2014, Boston Disability Lawyers Blog