The U.S. Supreme Court heard arguments this month in a landmark case that could impact the government's ability to use vocational experts to determine disability.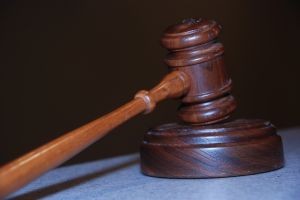 It's a critical issue with the potential to impact thousands of disabled adults mired in the lengthy fight for the benefits to which they are entitled. While often derisively referred to as an "entitlement program," Social Security Disability Insurance benefits are available to the vast majority of the U.S. workforce precisely because they are entitled to such benefits by virtue of their payroll withholding taxes, which the federal government deducts throughout your working life regardless of whether you ever need benefits.
The government intentionally makes application for SSDI benefits a complex and lengthy process, rife with delays and routine denials. SSDI lawyers in Boston know the issue of the use of vocational experts and review of their methodology is critical because such testimony is often determinative once a claimant's case finally makes its way before an Administrative Law Judge, which is often years after an applicant submitted an initial disability benefits application and was denied by the Social Security Administration.
Lengthy Fight, Long Wait for Social Security Benefits
The Milwaukee Journal Sentinel reported this month more than 800,000 disabled Americans are waiting for their appeal to be decided. The newspaper detailed the case of a 60-year-old woman suffering from fibromyalgia and spinal stenosis. She has been turned down for Social Security Disability Insurance twice and waited more than a year for an appeal hearing before an Administrative Law Judge.
Now she waits for the judge's decision. Amid the government shutdown.
Thousands of disabled applicants will die this year while waiting for an answer. About 10,000 people a year die waiting for SSDI benefits — an increase of more than 20 percent since 2015.
While political headlines often allege waste, fraud and freeloading, the reality is about 8.8 million Americans rely on these benefits for survival. And it's no easy street. The average benefit is a little less than $1,200 a month. The maximum allowable is $2,800. For comparison, the poverty level for a single adult is about $1,010 per month; $1,375 for a family of two; and $,2090 for a family of four.
SSDI Disability Findings and Vocational Expert Testimony
The U.S. Supreme Court heard arguments in early December that will determine whether disability claimants may scrutinize data upon which benefit denials are based. In Biestake v. Berryhill, the court is tasked with reviewing the use of vocational experts. Such testimony is often a critical factor at benefit hearings. Justices are asked to decide whether an administrative law judge can rely on vocational expert testimony in cases where the expert does not provide the data underlying an opinion.
Aside from a minority of cases where benefits are denied because an applicant is found to be working or otherwise clearly not disabled — or benefits are approved because an applicant suffers a serious medical condition on the Social Security Administration's pre approved Listing of Impairments — the majority of cases of vocational ability are determined as the result of a two-step process:
Whether applicant can return to past relevant work.
Or whether an applicant can perform any other job that exists in substantial numbers in the national and regional economy.
The vocational test illustrates just how difficult SSDI benefits are to obtain. By the time a disability case reaches this stage, many claimants have already medically proven seriously disabling medical conditions. However, the test is whether there are any jobs for which you are suited. SSA can determine whether the claimant can perform other positions using its medical-vocational guidelines, which the Supreme Court upheld in 1983 in Heckler v. Campbell. 
These guidelines dictate positive or negative eligibility decisions for various combinations of exertional limitations, age, education and occupational history. In cases where extertional impairments are non-disabling (as is the case with minor exertional impairments or many kinds of non-exertional impairment) the SSA relies upon testimony of vocational experts.
Qualifications of these "experts" vary widely, and may include employees of employment or placement services, economists, or local college professors. Despite the critical and often decisive nature of such testimony, a judge often accepts testimony by telephone. While the U.S. Supreme Court notes "expert claimant representatives" work to counter conclusion of vocational experts using the Department of Labor's Dictionary of Occupational Titles, a "great many" claimants are unrepresented or have less sophisticated advocates.
What the court is saying is too many claimants lack the experienced legal help necessary to contradict "expert" witnesses presented by the Social Security Administration in denying a disability claim. Experienced SSDI lawyers in Boston know many, many claims are initially denied as a routine move by the SSA to reduce costs. Consulting experienced legal help can streamline an applicant's claim, which often shortens the approval process. An experienced lawyer will also be in the best position to counter a denial by challenging government witnesses at an ALJ hearing, and can assist clients with return-to-work rights and other issues that can result in termination of benefits even once an application is successful.
Reputable SSDI law firms in Massachusetts will accept your case on a contingency fee basis. This means attorney fees will be paid out of awarded benefits (most often as part of an initial lump-sum paid to cover benefits in arrears as a result of the lengthy approval process), and not by clients already struggling financially in the wake of a disabling injury. The fight over the government's use of vocational "experts" is just one example of why consulting experienced legal help is the best way to protect your financial rights and the financial well-being of you and your family.
When it comes to winning SSDI benefits, the government's vast resources are aligned against you. Failure to seek qualified legal help will leave you at the mercy of the system.
If you or a loved one is seeking Social Security Disability Insurance in Boston, call for a free and confidential appointment at (617) 777-7777.
Additional Resources
Willing and able: Disabled workers prove their value in tight labor market, March 5, 2018, By Paul Davidson, USA Today
More Blog Entries
Establishing Medical Disability in Boston SSDI Cases, March 21, 2018, Boston SSDI Lawyer Blog