According to a recent news article from NBC 11, the husband of a woman suffering with amyotrophic lateral sclerosis (commonly called "ALS" or "Lou Gehrig's disease") had been fighting with the United States Social Security Administration (SSA) for nearly a decade before benefits were finally awarded only days before his wife's death.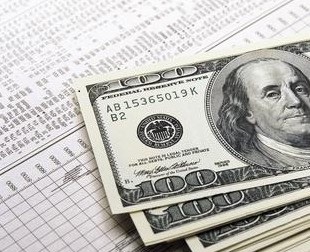 Claimant's husband was struggling to care for his wife and his family without the help of much-needed Social Security Disability Insurance (SSDI) benefits, and SSA was repeatedly denying his claim. ALS, as Boston disability benefits attorneys can explain, is a serious medical condition that affects a patient's nervous system, causing muscle weakness and impairing physical functions in the body.
ALS generally begins with twitching in the arm or leg associated with weakness. It can slur speech and eventually stop a patient from being able to walk, eat, and even breathe. There is currently no cure for ALS, and the disease will lead to a patient's death over time.
Claimant was obviously disabled and in serious need of benefits. Her family had to borrow money to pay her medicals bills and still owes a nursing home facility around $30,000. SSA denied her applications and appeals in a summary fashion due to a claim she had not worked enough months prior to claiming disability to qualify for SSDI benefits. Essentially, SSDI functions like a private insurance company where workers pay what amounts to a premium for the policy, and upon becoming disabled, can submit a claim for benefits. This premium is paid in the form of Social Security taxes withheld from a worker's paycheck, or in the case of self-employed workers, quarterly payments to the IRS.
SSA focused on a small discrepancy in the number of months (not years) she was missing to qualify for SSDI benefits. This fight went on for around seven years, until a local media organization made her fight for benefits a public issues. According to the news organization, it only took two weeks for SSA to reverse seven years of summary denials and call claimant's husband personally to tell him they were going to award benefits. Unfortunately for this family, claimant died the following Sunday, which also happened to be her birthday.
The family is still going to get SSDI benefits retroactively from the time she first applied for SSDI benefits seven years ago. SSA has approved family be given approximately $70,000 in benefits now owed. SSA also approved claimant's surviving son's application for Supplemental Security Income (SSI) benefits. He will receive SSI benefits until he reaches the age of 18.
Supplemental Security Income benefits are another benefits programs SSA administers designed to provide benefits for children living in low income households. All of the medical bills, a loss of claimant's income, and an inability of husband to work full-time while caring for his dying wife allowed the family to qualify as low income for the purposes of SSA guidelines. However, SSA did not approve his application for benefits until the media got involved and made the SSA look bad for denying benefits to a family in desperate need of disability benefits.
Call our Boston SSDI benefits attorneys for a free and confidential appointment at (617) 777-7777.
Additional Resources:
Battle for benefits ends just before death for ALS patient , March 9, 2015, ABC 11 News
More Blog Entries:
Mays v. Colvin – Disproving Ability to Do Sedentary Work, Jan. 23, 2014, Boston Social Security Disability Insurance Attorney Blog