Apply for Social Security Disability Insurance (SSDI) is a daunting task for any unrepresented claimant. There is nothing more frustrating than suffering from a severe disability that will not allow you to work and take care of yourself and your family. With medical bills piling up, seemingly arbitrary denials and reductions in already existing benefits can push that level of frustration even higher.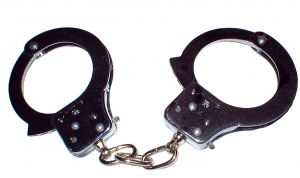 While there is no excuse for this kind of allegedly illegal conduct, this level of frustration was so high in one Florida man that he allegedly called in a bomb threat to his local Social Security Administration (SSA) office after the agency reduced his much-needed disability benefits.
According to a recent news article from the News Herald, a man just pleaded guilty to making a bomb threat on the office. Authorities say 36-year-old defendant pleaded guilty to the charge of giving false information in connection with a threat on the SSA office. Prosecutors say he admitted he was trying to intimidate agency employees after he disagreed with the amount of his monthly benefits check.

Specifically, claimant admitted to calling an employee of the agency and saying he was going to "blow the whole thing up and destroy something."
According to court records, he faces a maximum of five years in federal prison in connection with his plea of guilty and a fine of up to $250,000, three years of supervised release (probation) and restitution for the costs of the bomb threat investigation. While he has not been sentenced as of this time, since this is a federal sentence, there is no parole, but he would get credit for 54 days of good behavior each year, meaning he would have to serve at least 85 percent of any sentence the judge issues during his sentencing hearing.
While many judges do not actually impose a restitution order on claimants who are indigent and are also going to be sent to prison, where they can only earn less than a dollar day if they are able to work, the cost of the investigation may be quite substantial, as it has been reported they had to evacuate an entire city block and send in bomb squad personnel and bomb sniffing dogs and robots. It should also be noted, claimant did not actually plant a bomb at the SSA office.
Again, while there is no way to justify this type of illegal conduct, if true, our Boston Social Security Disability Insurance attorneys are aware of the frustration faced by those who are applying for much needed benefits and getting nothing but aggravation in return. If you are recently disabled, the best thing you can do is to contact an experienced attorney and let him or her handle the process for you. This will allow your attorney to deal with the frustration, while you can focus on the more important task of taking care of yourself and adjusting to your disability or seeking rehabilitation and treatment.
The earlier you contact a disability attorney, the better your chances will be of obtaining a full and complete benefits award.
If you or a loved one is seeking Social Security Disability Insurance in Boston, call for a free and confidential appointment at (617) 777-7777.
Additional Resources:
Man pleads guilty to bomb threat on Social Security office, May 7, 2015, Panama City News Herald
More Blog Entries:
Rand Paul Says Many Receiving SSDI Benefits Gaming System, Jan. 27, 2015, Boston Social Security Disability Insurance Lawyer Blog