Much of the news coverage about the Social Security Disability Insurance (SSDI) program deals with the upcoming budget shortage, which may reduce benefits by 20 percent by 2016 should congress fail to act. However, a recent news article from Huffington Posts looks at how the system works for claimants and what you need to do to qualify for benefits.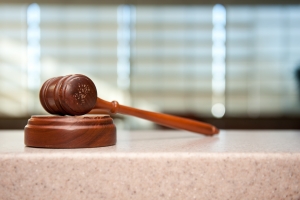 Social Security Disability Insurance is a federal benefits program administered by Social Security Administration (SSA). SSA also manages the Social Security retirement programs, but those funds come from a different budget than SSDI benefits.
SSDI was created to provide those who disabled, and thus unable to engage in gainful employment, with a source of benefits on which they can live. A disability can be defined as physical or mental in nature or a combination of both. The disability must be expected to last more than 12 months or likely to result in death of claimant. While this may seem straightforward, the application process is anything but straightforward. For this reason, the author recommends you contact an experienced Social Security disability benefits attorney before applying for benefits, as this will greatly increase your chance of obtaining an appropriate award of benefits from SSA.

Technically, there is a five-step process SSA uses to determine if claimant is disabled within the context of obtaining SSDI benefits. Claimant is first required to prove he or she is not currently engaged in gainful employment. Claimant must then prove he or she has a substantial physical or mental impairment preventing gainful employment.
The way a claimant can prove he or she is disabled is to establish he or she has a specific disability listed in the agency guidelines or has a residual functioning capacity (RFC) low enough they cannot engage in any employment. It is important to not any employment means just that. If you were an electrical engineer but suffered a serous injury, if you can work as a grocery bagger, you will not be considered disabled.
For this reason, you must prove you are not capable of performing your past work do physical or mental illness, and you are not able to engage in any other type of employment in the local or national economy.
If you go into a hearing before an administrative law judge (ALJ) without an attorney, a vocational expert will likely find some obscure job and claim you are capable of working at this job. The obscure jobs come from a "dictionary" writing in the 1970s, which is still largely used by SSA. Vocational expert may tell you can work as a leather worker. If you do not have an effective means to challenge testimony of vocational expert, ALJ will likely be inclined to find you are not disabled and deny your claim for benefits.
This is of course if you can get pays one or doctors also hired by SSA to evaluate your disability and determine your RFC. These doctors are supposed to independent professional, but is unlikely ALJ will use them if they are frequently finding for claimants.
If you are seeking Social Security Disability Insurance in Boston, call for a free and confidential appointment at (617) 777-7777.

More Blog Entries:
Williams v. Colvin: Determining the Date of Disability for the Purpose of SSDI, August 10, 2014, Boston Disability Lawyers Blog