A recent news feature from Forbes deals with a rather complex issue involving Social Security disability benefits for adult children with disabilities. While the term "adult children" sounds a bit odd, we are talking about someone's son or daughter who is now an adult.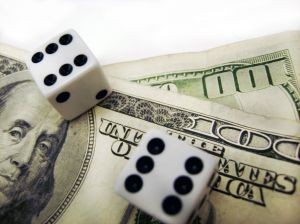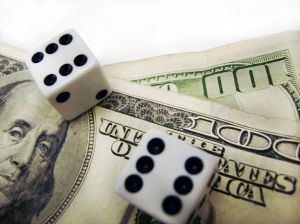 The article followed a couple that went to the Social Security Administration (SSA) office to deal with an issue involving their Social Security Old Age and Retirement benefits. This is what most people think of when they are talking about Social Security benefits. These are benefits you receive if you have worked and paid taxes and reach a certain age when you are supposed to be able to retire.
When they were at the meeting, they also spoke with a specialist who handles Supplemental Security Income claims. Supplemental Security Income (SSI) is one of two programs SSA administers for disabled Americans.   This program is for children with disabilities living in a low-income household and older Americans who are disabled and generally have not worked at all or long enough to qualify for Social Security Disability Insurance (SSDI) benefits, which is the other program SSA administers.
They have a son who has already turned 22 and thus would not be eligible to apply for SSI benefits, but they discussed a way to allow him to retroactively submit an application dating back to when he was not yet 22 years old. The reason the agent claimed she could do this is because he met certain conditions for a retroactive application. The first condition was that he was disabled from birth with a genetically-induced medical condition.   The agent said that all she would need is a doctor's certification and a few other documents.
While the couple was happy to hear this news, they asked the agent not proceed at that time, because they first wanted to speak with an experienced disability benefits attorney. The reason this couple was concerned was because they did not want do something that would possibly reduce the amount of money they received in Social Security retirement benefits. They were essentially using all of the money to take care of the family, and they wanted to make sure they were not reducing the total amount they were entitled to receive.
There is a lot to consider with such an issue, and it is hard to know what to do without having all of the facts. One of the reasons for wanting to get retroactive disability is because if a child obtains the benefits before obtaining the age of majority, the benefits award is generally in place for the child's entire lifetime unless he is no longer disabled.
However, there are always other financial concerns and a possibility the guardians' total benefits would be negatively affected, so it is best not to do anything until first seeking a consultation with a Boston disability attorney.   As for the exact benefits amount, for a disabled child who receives benefits, the amount depends on several factors, but a lifetime award of benefits can certainly amount to a significant amount of money that can be used to care for the disabled child. This is certainly something the family should consider.
If you are seeking Social Security Disability Insurance benefits in Boston, call for a free and confidential appointment at (617) 777-7777.
Additional Resources:
Social Security Q&A: Is this Right about Adult Disabled Children?, January 17, 2016, Forbes, By Laurence Kotlikoff
More Blog Entries:
Hanson v. Colvin: A Critical Look by a Court of Appeals on a Denial of Benefits, August 14, 2014, Boston Disability Lawyers Blog.