A recent case from the U.S. Court of Appeals for the Eighth Circuit involves claimant who applied for both Social Security Disability Insurance (SSDI) benefits and Supplemental Security Income (SSI).   As often happens whenever a claimant first applies for Social Security disability benefits, the application is denied.  We would say quickly denied, but as those who have worked with the system know, there is not all that much that happens quickly at the U.S. Social Security Administration (SSA).  The SSA is the federal agency created by Congress to oversee the Social Security disability and retirement benefits programs.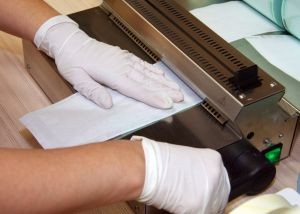 In this case, claimant applied for Social Security disability benefits based upon claims that he has asthma, diabetes, hepatitis C, liver damage, uveitis of the eye, chronic obstructive pulmonary disease (COPD), depression, hepatomegaly, coronary artery disease (CAD) and various other serious medical conditions. While it might seem hard to imagine that his application was denied, despite this many documented medical conditions, this is unfortunately what happens on a regular basis as a means of saving the agency money by giving out as little money in benefits as possible.  It is for this reason that the best thing you can do is to speak with an experienced Boston disability benefits attorney as early in the process as possible.  This way, your attorney will be in a better position to get things right from the start, rather than having to go back and correct any issues that have already arisen.
This doesn't mean that you should not still contact a lawyer if you have already been denied, because after the first denial and before the request for reconsideration is when most people first speak with a Social Security disability lawyer in Boston. One thing to keep in mind is that you should not worry about being able to afford lawyer, because the system is set up in such way that if your lawyer accepts your case, there will be no fee unless you are successful.
In this case, claimant was eventually given a hearing before an administrative law judge (ALJ).  This comes after your initial application has been denied, and you have applied for reconsideration, and that application has also been denied. One thing to keep in mind is that there are strict deadlines that must be met when you file, and SSA is not going to be very forgiving if you are late in filing a request for reconsideration or request for review by ALJ.
At claimant's ALJ hearing, it was determined claimant could perform light work, and benefits were again denied.  At this point, claimant filed an appeal with the U.S. District Court and eventually before the U.S. Court of Appeals.  Unfortunately for claimant, appeals court held that ALJ's decision to deny disability benefits was properly supported by evidence, and the denial was affirmed.  Another thing to keep in mind is that, in our jurisdiction, it will be an entirely different court of appeals and district court, and your case may receive more favorable treatment, as all courts are different and many depend on where they are situated.
If you or a loved one is seeking Social Security Disability Insurance in Boston, call for a free and confidential appointment at (617) 777-7777.
Additional Resources:
Fentress v. Colvin, April 17, 2017, U.S. Court of Appeals for Eight Circuit
More Blog Entries:
Social Security Disability Appeal Successful, Feb. 18, 2017, Boston SSDI Lawyer Blog