According to a recent news article from WPRI News, a brave veteran from North Attleboro has returned from war only to a face another kind of battle – this one in his home state.  This was a battle of bureaucracy and red tape in several different governmental agencies as he tried to get a full and appropriate award of disability benefits.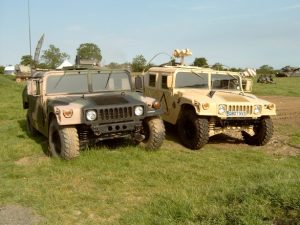 He is a veteran of the U.S. Army National Guard in the 101 Division. and he had served several tours in the Middle East as part of the Global War On Terrorism and related campaigns.  In 2007, he was in his barracks on the outskirts of Bagdad when the enemy began firing rockets at his position.  These rockets were designed to break up into shrapnel, and he was hit with several very large pieces of shrapnel.  When they extracted two of the metal pieces, they measured over four inches long and three inches wide.  He said that the one big piece of shrapnel took him out and split his right leg in half.  He was able to avoid an amputation, but it took 17 separate operations to save the leg.  At this point, he was granted a medical retirement from the military. 
This means that he is disabled and unable continue to serve.  He is entitled to full retirement benefits and was told that he would get Tricare Prime.  This is the best plan the military offers in terms of health insurance and is supposed to provide full coverage to the retired service member and his or her family for life with no premiums and no payments required.
As part of his very long road of recovery, he was given medical coverage under the federal Social Security Disability Insurance (SSDI) program.  As our Boston disability lawyers lawyers can explain, when you get awarded SSDI benefits, you are also eligible for Medicare Part A and Medicare Part B in most cases. However, the facts of every case are different, so you should speak with your attorney about your actual situation.
He said that he never planned to stay on SSDI benefits.  He said that he felt once his leg was healed, he could get back to work, as he was not suffering from any mental disability or other ailments than the leg. He then went back to school and later found a job.  Things were going well, and, at this point, he claimed that the various disability programs, through their representatives, told him he no longer needed to pay any premiums for Medicare Part B, since he was supposed to be covered under the Tricare Prime plan, so this is what he did. Medicare Part B typically involves the payment of a premium, while Medicare Part A does not.
Unfortunately, he was not given Tricare Prime, and having not paid his premium, he was left without coverage for a considerable amount of time.  Fortunately, he was able to fight to get the coverage he was promised, and the situation has finally been resolved.
If you or a loved one is seeking Social Security Disability Insurance in Boston, call for a free and confidential appointment at (617) 777-7777.
Additional Resources:
Wounded veteran wins health care battle after cutting through red tape, December 2, 2016, By Walt Buteau, WPRI News
More Bog Entries:
Social Security Disability Judges Allegedly Used Racial and Sexual Terms on Claimants' Applications, July 27, 2016, Boston SSDI Lawyer Blog