Our Boston disability lawyers know that the benefits appeals process can be a difficult and confusing process for claimants who do not have representation.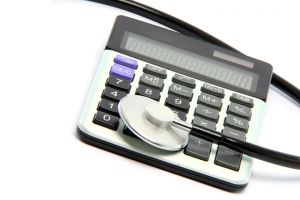 A recent article from the Wisconsin Rapids Tribune discusses ongoing efforts by the United States Social Security Administration (SSA) to educate the public about disability insurance. The SSA is the federal governmental agency responsible for the administration of the nation's social security program.
A new SSA campaign defines what means to have a disability under federal regulations. These are vastly different from private insurance plans and workers' compensation classifications. Under social security disability guidelines, there is no provision for temporary or partial disability. The claimant must have a disability that doctors expect to last longer than year or could result in loss of life. In addition to these requirements, the disability must prevent the claimant from doing any work.
Unlike private long-term disability insurance, the condition must not only prevent you from doing your current job, but also from doing any type of work in the future. This can be very difficult to establish and having a Boston attorney who regularly represents people applying for Social Security Disability Insurance (SSDI) benefits at your side can make your chances of success much more likely.
In order to understand what it takes to be found eligible by the SSA, it helps to take a look at what a typical claimant goes through when applying for benefits. The claimant first files an application that will probably be rejected by the SSA, because the vast majority of all claims are initially rejected. At this point, the claimant can file an appeal, which means that the person who denied your benefits will submit your claim for peer review. The employee in the next cubicle over will review your claim and probably deny it as well. At this point you can request an appeal before an administrative law judge (ALJ).
The ALJ can hold a hearing where he or she hears from a vocational specialist and doctor hired by the administrator to explain why you should not qualify for benefits. If you have a lawyer representing you, he or she can go through the guidelines with the ALJ, present evidence, discuss medical records, offer testimony from other experts who do not work for the SSA, and fight for your right to benefits. If you do not have a lawyer to assist you, it can be a daunting process made even harder by the disability the SSA does not want to recognize.
Another difficult aspect of the hearing process is when the vocational specialist tries to claim that you are eligible to work. For example, if you were a skilled aviation mechanic and suffered a debilitating injury, the vocational specialist may say that, since you have the ability to lift objects less than 10 pounds, this allows you to work at supermarket, so you are not disabled. While this may sound ridiculous, this is exactly what goes on and is why you should contact an attorney to handle your SSI or SSDI case.
If you or are seeking Social Security Disability Insurance in Boston, call for a free and confidential appointment at (617) 777-7777.

Additional Resources:
Disability Awareness: Facts about Social Security, July 19, 2014, Wisconsin Rapids Tribune
More Blog Entries:
Funding Road Construction on the Backs of the Disabled, July 16, 2014, Boston Social Security Disability Lawyers Blog