Veterans who are disabled and who need financial help currently face a bureaucratic nightmare. There are lengthy backlogs in the veterans' disability benefits system that leave some people waiting years to have their claims evaluated. In addition to navigating through the VA system, veterans who also qualify for Social Security Disability (SSD) benefits have an entirely separate application process to go through that is also lengthy and that also requires providing a mountain of paperwork and medical records.
Navigating through this application process for both VA and SSD benefits is not only time consuming but it is also very stressful for people who are sick or impaired and who need income to support themselves and their family members. While a Boston disability benefits lawyer can provide invaluable assistance, up until now, there has been very little that can be done to cut down on the months-long waiting period.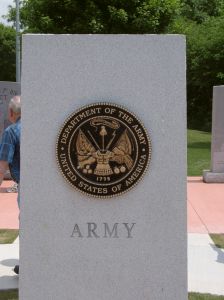 Fortunately, the Social Security Administration has reportedly decided to take some action to help disabled veterans who need SSD income. The SSA plans to streamline and expedite the application process of certain qualifying veterans.

SSD to Streamline Disability Application Process for Veterans
The acting commissioner of Social Security, Carolyn W. Colvin, has unveiled a new initiative that will allow the SSD to approve veteran's disability benefits claims more quickly. Going forward, if a veteran has a VA compensation rating of 100 percent Permanent & Total, the veterans' Social Security Disability claim will be treated as a high priority claim. The claims of Wounded Warriors are already given this expedited processing, and veteran's will now have their cases handled using the same process.
In a statement, Colvin explained the rationale for the change: "Our veterans have sacrificed so much for our country and it is only right that we ensure they have timely access to the disability benefits they may be eligible for and deserve."
Qualifying for Expedited Processing
The SSA has indicated that the expedited processing program will begin on March 17, 2014 and has cautioned that veterans should not assume that even a 100 percent Permanent and Total disability rating would guarantee approval of an SSD benefits claim. A veteran applying for benefits still must meet the basic qualifying criteria required of all benefits applicants. This means that you must prove:
You have a severe disabling condition (the Blue Book has a listing of conditions and required symptoms that can qualify you for benefits)
Your condition has lasted a year or is expected to last a year
You cannot adjust to other work due to your medical condition
Provided you meet these criteria and can prove it, your claim should be approved. To have your claim considered under the new expedited processing program, you must complete your Social Security Disability application and you must identify yourself as a veteran rated 100 percent P&T when you apply.
You can tell the SSA representative that you talk to when applying in person of your status, or you can enter this information into the "Remarks" section of the online application. You should also provide your VA notification letter verifying your 100 percent P&T rating to the SSA.
If you are considering filing for SSDI in Boston, call for a free and confidential appointment at (617) 777-7777.
More Blog Entries:
SSI Can Help You Get Insurance Required by the Affordable Care Act, Jan. 2, 2014, Boston Social Security Disability Lawyer Blog