The Social Security Disability insurance program has been under fire in recent months, with lawmakers calling for changes and reports on 60 Minutes and NRP suggesting the system is rife with fraud. Unfortunately, many of the claims that have been made in recent months, including those from lawmakers arguing for changes to the program, are based on misunderstandings of the benefits offered and of the way in which the SSA administers the disability benefits programs.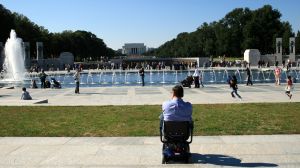 Our Boston Social Security Disability lawyers know that SSD benefits are the sole source of income for many disabled adults and families throughout the United States. The benefits are given only to those who truly cannot work and qualifying for benefits is already very difficult. Any changes made to the program should aim not to make it harder for applicants to get benefits but instead to streamline the process and provide for a better social safety net for those who are too disabled to work Fortunately, there are many advocates for the SSD program and Think Progress has recently highlighted Nine Facts That Prove Disability Insurance Isn't a Giant Boondoggle.

Defense of The Social Security Disability Benefits System
According to Think Progress:
The majority of benefits applications are denied as the SSD standard is the strictest in the developed world. Out of every ten applicants, fewer than four people actually are approved for benefits even after all stages of appeal. Those who are approved usually have very serious ailments such as heart or kidney failure or cancers. Medical evidence is absolutely essential to receiving benefits and the SSD system is both the most restrictive and least generous of all member countries except for Korea, according to the Organization for Economic Cooperation and Development (OCED).
There is little fraud or waste in the SSD system. Fraud amounts to less than one percent of costs for the disability program and the administrative budget is equal to just 1.4 percent of total benefits paid annually.
Demographics are driving growth in the disability system and the growth occurring today was predicted back in the 1990's. As baby boomers age, more older workers become disabled and need help.
The recession had little or no impact on driving growth. The recession is projected to account for just five percent of the growth in the program according to the Center on Budget and Policy Priorities.
The vast majority of SSD beneficiaries really cannot work. Before the recent economic downturn, data showed only 16.9 percent of beneficiaries performed work at any point during the year and less than three percent earned more than $10,000. Further, one in five men and one in six women who receive SSD benefits die within five years of receiving benefits, so recipients really are very sick.
Disability benefits are not overly generous. For SSDI recipients, benefits average $1,130 per month while SSI recipients receive an average benefit of just over $500 per month. Without another source of income, the benefits can keep you just above the poverty level.
Millions of Americans are kept out of deep poverty by SSD benefits programs. SSI keeps 3.4 million Americans above the poverty line who would otherwise be struggling to survive.
Social Security Disability is the only source of income for most. Only seven percent of workers who make $12 an hour or less have any type of employer-provided private disability insurance and even higher income workers typically don't have private coverage.
There are other solutions to securing the solvency of SSD without cutting benefits, although this has been the most widely discussed plan. Other options including reallocating payroll taxes from other SSD trust funds or increasing revenue.
These facts highlight how important the SSD program is and how much it is needed by those who receive disability benefits.
If you are considering filing for SSDI in Massachusetts, call for a free and confidential appointment at (617) 777-7777.
More Blog Entries:

SSDI and Private Disability Insurance, Boston Social Security Disability Insurance Blog, September 30, 2013