According to a recent news article from The San Diego Tribune, the wait for a Social Security Disability Insurance (SSDI) or Supplemental Security Income (SSI) appeals hearing before an administrative law judge (ALJ) is averaging 540 days for many claimants. These are the hearings held at the United States Social Security Administration (SSA) Office of Disability Adjudication and Review (ODAR) offices around the nation.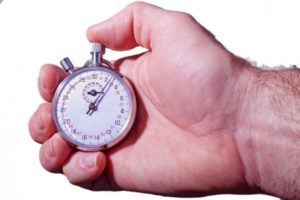 When someone first becomes disabled to the point where he or she can no longer work, that person will typically apply for a type of disability benefits known as Social Security Disability Insurance benefits. This program was designed to help those who have worked for a large portion of their adult lives before suffering a disability that no longer allows that person to work.  In some cases, we are dealing with former members of the U.S. military that have already exhausted their options with the Veterans Administration (VA), and, in other cases, we are dealing with people who have been injured on the job and have already reached Maximum Medical Intervention (MMI) in the workers' compensation cases and are in need of Social Security disability benefits.
However, many of the people that seek a consultation with our Boston disability benefits attorneys were not in the armed forces and were not the victims of a workplace injury.  Regardless of how you may have arrived in your current predicament, if you are unable to work due to a disability, you will likely need to submit an initial application to the SSA.  While this is the necessary first step, it is not likely going to be the last step, as SSA rejects the vast majority of all applications.
SSA will send you a letter saying why you have been found to be able to work and thus not disabled, and you will be given 60 days to appeal the decision. Technically, they give you an extra five days from the date of the letter to account for the delay in mailing, but it is best not to wait until the last moment. The sooner you speak with an experienced disability attorney, the better your chances will be that you can go through the process faster, as there are going to be fewer mistakes in the application.
However, at this point, you will go online or fill out a form and apply for reconsideration.  You do not get to go any type of meeting, and you will likely have your application rejected again.  At this point, you can apply for an appeal before an ALJ.  This is where the extremely long wait time comes in, and it can be between one and two years.  The good news is that you can be awarded what are known as retroactive benefits in some cases to pay you for the time the appeal took.  The reason for this is because they will go back to your initial date of onset of disability.   The time will also give you time to work with your medical team and your attorney to increase your chances of a successful award of benefits.
If you or a loved one is seeking Social Security Disability Insurance in Boston, call for a free and confidential appointment at (617) 777-7777.
Additional Resources:
San Diegans wait 540 days for Social Security disability hearings, November 27, 2016, By Kristina Davis, The San Diego Tribune
More Bog Entries:
Social Security Disability Judges Allegedly Used Racial and Sexual Terms on Claimants' Applications, July 22, 2016, Boston SSDI Lawyer Blog