A recent article from the National Law Review discusses some issues and questions people often have about how Social Security Disability Insurance (SSDI) can affect a workers' compensation award. Since many of our clients often ask similar questions, it seems like an issue at which we should take a closer look.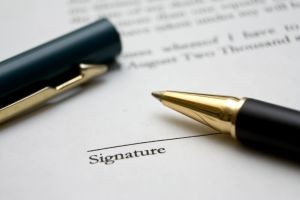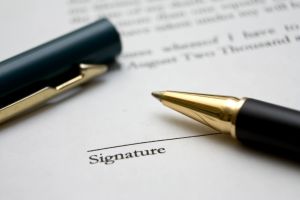 The main question that arises is whether a claimant can work while collecting Social Security Disability Insurance benefits and if this will also have an effect on workers' compensation benefits. Pursuant to the United States Social Security Administration (SSA) regulations, the agency which oversees the Social Security disability programs, a claimant can work at least part-time while receiving disability benefits in some situations, but there are caveats to this general rule.
For most claimants who are receiving disability benefits, there is a maximum income limit that they can earn before it will trigger a possible termination of benefits. For most claimants, the amount of money a claimant can earn per month is approximately $750. This means that most claimants can work part-time and still maintain the Social Security Disability Insurance Benefits.
If a claimant can earn more money than that and eventually wants to return to work full time and is able to return to work full time, there is a program known as Ticket to Work that will allow claimants to still receive benefits while working more hours over a series of months or even years depending on the situation.
However, one thing you should be aware of, and something about which you should speak to an experienced Boston disability attorney, is what will happen if you are working part-time, with respect to your disability qualification. While earning less than the statutory maximum will not automatically trigger a termination of benefits, there may still be an issue if you are performing tasks that you have claimed you are unable to do based upon your disability.
For example, if you had a hearing before an administrative law judge (ALJ) and that judge determined, after hearing testimony from doctors and a vocational expert (VE) that you are unable to perform any lifting at all, the judge may make a finding you are disabled. If you are receiving disability benefits, and you get a part-time job working as a construction laborer and you are seen lifting 50-pound bags of cement, you might run into a serious problem. It should be known that SSA does conduct audits and even investigations from time to time, so you should make sure you are not in violation of any law or regulation.
Another issue that often comes up is whether a worker can collect Social Security Disability Insurance benefits and workers' compensation benefits at the same time. A situation where this could happen is when you have a pre-existing condition and then become disabled by an on-the-job accident that exacerbates your condition, and you may be considering applying both types of benefits. This is a very complicated issue and the best thing you can do is to speak with an attorney who handles both Social Security disability cases and workers' compensation cases.
If you or a loved one is seeking Social Security Disability Insurance benefits in Boston, call for a free and confidential appointment at (617) 777-7777.
Additional Resources:
How Social Security Disability and Workers' Compensation Really, January 26, 2016, National Law Review, By Vicki W. Beyer
More Blog Entries:
Social Security Disability Claims Process, Jan. 23, 2015, Boston Social Security Disability Insurance Lawyer Blog