In Alvarado v. Colvin, a case from the United States Court of Appeals for the Seventh Circuit, claimant was born in 1967 and first began receiving disability benefits from the Social Security Administration in 1993.  The reason for obtaining a disability rating was due to having serious medical impairments that began around the time he was born.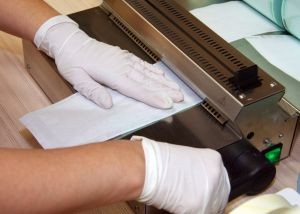 The type of benefits he received are known as Supplemental Security Income (SSI).  The United States Social Security Administration (SSA) administers this SSI program, and these benefits are for children of low-income households who suffer from serious medical conditions, disabled adults who have never worked before due to a disability, elderly individuals and those who are blind. However, as you can discuss with a Boston disability benefits lawyer, anyone who receives Supplemental Security Income benefits must be living in a low-income, home regardless of their age.  Unlike the Social Security Disability Insurance (SSDI) program, which does not have income guidelines, this program requires a means test be employed by SSA when determining who is eligible for benefits.
As part of their routine operating practices, SSA will conduct periodic reviews to make sure claimants are still disabled and are not engaged in substantial gainful activity.  This basically means working and earning over $1,000 in a benefits period.  In Alvarado, SSA conducted a benefits review in 1999 and did not note any issues.  Five years later, in 2004, the agency again did a periodic review and then determined that claimant was no longer disabled and terminated his benefits.
Once his benefits were cancelled, he appealed the decision at the agency level and was granted a hearing before an administrative law judge (ALJ).  The ALJ denied the appeal and claimant's benefits were not reinstated.  At this point, claimant filed for review with the Appeals Counsel of SSA, but this is discretionary, and SSA denied his request for an appeal.
Having no other option, claimant filed for an appeal in the United States District Court.  However, the parties agreed that they ALJ should reopen the case and decide if benefits should still be terminated.  The case remanded to the same ALJ, and she wrote a nearly 40-page opinion explaining why his benefits should still be terminated.
Specifically, she held that he was disabled, but his disability had ended. Even though he still suffered from a severe learning disorder and could get many jobs, he was able to perform some simple tasks, and there were jobs in the local and national economy in which he could work. At this point, the district court affirmed ALJ's denial of benefits, and claimant appealed to the U.S. Court of Appeals for the Seventh Circuit.
On appeal, the court did not agree with claimant's argument that ALJ had violated the remand order, as she was not required to find that he was entitled to benefits based upon the lower court's ruling.  The court further found that ALJ's decision to find that he was no longer disabled was supported by evidence on the record that he had a valid driver's license, could use the internet, take trips, and do other tasks that showed he had the mental capacity to work.
If you or a loved one is seeking Social Security Disability Insurance in Boston, call for a free and confidential appointment at (617) 777-7777.
Additional Resources:
Alvarado v. Colvin, September 1, 2016, Untied States Court of Appeals for the Seventh Circuit
More Bog Entries:
Social Security Disability Judges Allegedly Used Racial and Sexual Terms on Claimants' Applications, July 22, 2016, Boston SSDI Lawyer Blog