In Fischer v. Colvin, a case from the Untied States Court of Appeals for the First Circuit, claimant applied for disability benefits from the United States Social Security Administration (SSA) in February 2012.  It should be noted that U.S. Court of Appeals for the First Circuit is the federal appeals court that has controlling jurisdiction over cases that arise in the Commonwealth of Massachusetts.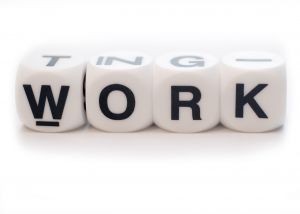 Claimant alleged that she was disabled because she had fallen off a ladder in the late 1990s.  Prior to that time, she had been working as a hair stylist.  She also had worked for a gift basket company in the past and also was the owner of a lingerie store.  She claimed that her onset of disability date was October 31, 1995.
The onset of disability date can be a complicated matter.  This is definitely something you should discuss with your experienced Boston disability attorney, as it can affect the total amount of benefits you receiv and even whether or not you are approved for benefits.  In some cases, you may be entitled to back pay for retroactive benefits, but this is fact specific analysis and you should speak with your attorney about the facts of your actual case.
Claimant was last insured in March 1998.  The Social Security Disability Insurance (SSDI) benefits program functions a lot like a private disability insurance policy in certain ways.  As you work and pay taxes, you pay money into the disability fund, as well as the Old Age and Retirement Fund. As you work, SSA keeps track of how many quarterly credits you have paid into the system.  You need to have enough quarterly credits at the date of disability to qualify for benefits. If you do not have enough credits, you cannot get benefits.  The number of credits generally is determined by your age at the time of disability.
In this case, SSA determined claimant's date last insurance (DLI) was March 31, 1998.  This was the last time she had enough credits to qualify for disability benefits.  The SSA denied her initial application for benefits, and then she was eventually granted a hearing before an administrative law judge (ALJ).  The ALJ determined that was not disabled prior to DLI, so she was not eligible for benefits.
She appealed to the district court and that court found that ALJ had failed to comply with an SSA regulation that required the ALJ to consult with a medical professional before making a determination that the date of disability was different than what the claimant has asserted or otherwise made her ineligible.  For this reason, the court determined that the denial of benefits was improper and remanded the case for further proceedings consistent with its opinion.
At this point, SSA appealed to the U.S. Court of Appeals for the First Circuit, and that court determined that ALJ was not required to consult with a medical expert because there was no question in this case that the date of disability was after the DLI, as the claimant had indicated this on her application. For this reason, the district court's reversal was overturned and the case was again remanded to the lower court.
If you or a loved one is seeking Social Security Disability Insurance in Boston, call for a free and confidential appointment at (617) 777-7777.
Additional Resources:
Fischer v. Colvin, August 5, 2016, United States Court of Appeals for the First Circuit
More Blog Entries:
Who is Getting the Most from Social Security Disability? July 2, 2016, Boston SSDI Lawyer Blog