According to a recent news feature from AL.com, a former administrative law judge (ALJ) has been arraigned on federal criminal charges related to allegations that he had sex with a disabled woman in exchange for awarding her benefits and then tried to cover it up by destroying evidence.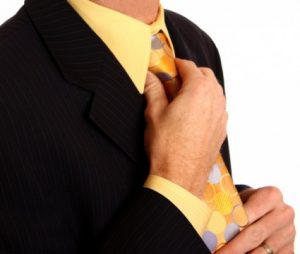 An administrative law judge works for the United States Social Security Administration (SSA) and presides over hearings to determine if a claimant is entitled to disability benefits. These hearings can be requested once a claimant's initial application is rejected and then a written request for reconsideration is also rejected. When speaking with an experienced Boston Social Security disability lawyer, you will learn that the vast majority of Social Security Disability Insurance (SSDI) and Supplemental Security Income applications are denied with very little concern for whether the claimant is actually disabled.  This has become an unwritten rule at the agency as a way to save money.  Like the initial applications, most requests for reconsideration are also denied.  The reason for this is because they are reviewed for reconsideration by a peer at the same pay grade as the employee who made the initial denial, and very few employees will overrule their coworker's denial.
In this case, authorities say the judge was approached by a woman who had her claim for SSI benefits rejected.  She was sent to this judge allegedly by a friend of the ALJ.  The allegations are that ALJ has sexual relations with this woman on at least two occasions in a federal courthouse and was then given her monthly benefits award and a single payment for $10,000 for retroactive benefits.
When you apply for benefits, it can take a long time to get through the process, and you will likely have to have a hearing before an ALJ.   It may take as long as a year to get an award of benefits, and, if your appeal is successful, you will be entitled to back pay for the benefits you did not receive from the time your application was rejected until it was finally approved.  However, this is not true in every case, so you should speak with your disability lawyer about the facts pertinent to your actual situation.  If you are entitled to retroactive benefits, they are often paid in a single payment.  That is what allegedly happened in this case discussed in the news feature.
At some point during their "relationship" that judge had allegedly sent and received many text messages from the claimant.  For reasons not entirely clear, the Inspector General (IG) for SSA decided to conduct an investigation into this ALJ.  When he became aware of the investigation, he allegedly had a third party obtain and destroy the claimant's cell phone in exchange for money.
It is also alleged that ALJ was told he was the target of a federal grand jury investigation and that as part investigation he would have to answer questions.  During the interrogation, he allegedly told investigators he did not have sex with anyone.  It should be noted that he has merely been accused of a crime and is innocent unless and until he is found guilty.
If you or a loved one is seeking Social Security Disability Insurance in Boston, call for a free and confidential appointment at (617) 777-7777.
Additional Resources:Former Social Security judge had sex at federal courthouse, documents say, August 30, 2016, By Kent Faulk, AL.com
More Blog Entries:
Worker Taxed Thousands for Social Security Disability Benefits He Never Received, June 21, 2016, Boston SSDI Lawyer Blog