Over the past few months, there has been a lot of coverage about one administrative law judge (ALJ) who was and still is working for the United States Social Security Administration (SSA).  This judge allegedly would write down notes about applicants who came before him for administrative hearings when their respective applications for Social Security Disability Insurance (SSDI) and Supplemental Security Income (SSI) benefits were denied.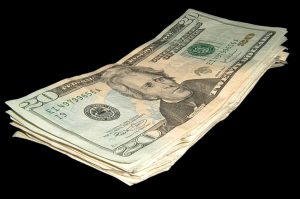 Two employees, who have claim they have faced retaliation for the actions, had decided to become whistleblowers to tell the agency about what this judge was doing.  He had allegedly commented on applications that one claimant was "buxom" and another was "gorilla like."  There were many other such messages like this, as well allegations that this ALJ was sexually harassing staff members at his SSA office.The ALJ in question has said he regrets making such comments.  While it is alleged that the agency has taken action against the whistleblowers for reporting the violations, they have taken a different tack with respect to the ALJ about whom they made complaints.  They first decided to start an investigation and did nothing to the ALJ while that investigation was pending.  Since that time, they have decided to take all of the ALJ Social Security disability benefits appeals away from him, but they have not fired him or suspended his pay.  The agency has said they will not say if he is doing any other tasks, but the general consensus, according to the Milwaukee – Wisconsin Journal Sentinel, is that he is being paid just under $170,000 of federal taxpayer money and not hearing any cases.
In addition to this incident, that same office had another whistleblower come forward who claimed the agency was being extremely wasteful with respect to taxpayer money and denying applications without regard to merit.  The whistleblower also claimed they were intentionally delaying applications as a way to save money. This whistleblower was fired after coming forward to the Office of the Inspector General for the SSA, but the agency claims this firing was for other reasons.  This did not sit well with some senators with oversight of SSA operations, who said that Congress will not tolerate any retaliation against whistleblowers.
As our Boston Social Security disability attorneys can explain, even with most other ALJs who are not engaging in misconduct towards the claimant, there is still a good chance a claimant's application for disability benefits will get denied without regard to merit.  This is especially true of applicants that go before an ALJ for a disability hearing who are not represented by counsel.  The reason for this is the system is set up in a way that is very much stacked against the claimant. Therefore, the best thing you can do as a disability benefits claimant is to have someone on your side who will fight for your right to full and appropriate disability benefits, including any retroactive benefits for the great deal of time you spend waiting for an award of benefits.
If you or a loved one is seeking Social Security Disability Insurance in Boston, call for a free and confidential appointment at (617) 777-7777.
Additional Resources:
Judge stripped of disability cases, not job, September 5, 2016, By Haley Henschel, Milwaukee Journal Sentinel
More Blog Entries:
Stacy v. Colvin: SSDI Appeals, June 25, 2016, Boston SSDI Lawyer Blog