March is Traumatic Brain Injury Awareness Month, and it's worth noting that Boston University School of Medicine researchers have been at the forefront of brain injury studies.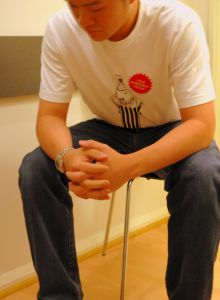 Our Boston Social Security Disability Insurance attorneys have handled cases for countless clients on the personal injury side of our practice. While it's true that the brain is a miraculous organ with this amazing propensity for resilience, it's also incredibly vulnerable to damage.
Often when we're talking about a traumatic brain injury, there is the assumption of a war injury or a football players who take regular hits to the head.
But in fact, there are many different ways that people incur serious and permanent brain injuries. One of the most common of those is motor vehicle accidents, where many victims often experience sudden and powerful blows to the head. Construction workers too are at high risk of head injuries, as they tend to be at a much higher risk for falls at elevated levels. Even children may risk permanent brain damage from an injury sustained in a playground fall or during recreational sports.
The Centers for Disease Control and Prevention, which are working to raise awareness about TBIs this month, indicate the following:
Males have the highest rate of traumatic brain injury;
Young children and elderly adults are at the highest risk for a fall-related traumatic brain injury;
Adolescents and young adults between the ages of 15 and 24 have the highest rate of motor vehicle crash-related brain injuries;
Adults older than 75 are more likely to be hospitalized for a brain injury and are more likely to immediately die from it than any other age group.
Traumatic brain injuries are a specific listing of disability impairment noted as "cerebral trauma." This heading goes onto list conditions such as epilepsy, central nervous system vascular accident or organic mental disorders – all of which are subsets of TBI.
Epilepsy is a seizure disorder that can stem from a brain injury. In order to qualify, you would have to experience a certain type and frequency.
Central nervous system vascular accident refers to a series of conditions you might have following a stroke or other brain injury. This would include difficulty with language and communication and/or persistent and significant disruption regarding the use of your arms, legs, fingers, hands or in walking.
An organic mental disorder would be something that has resulted in significant emotional or cognitive changes stemming from the brain damage you or your loved one suffered.
Even if you don't meet any of these specific criteria, it's very possible our SSDI lawyers can make a strong case for your entitlement to benefits on the basis of your inability to work. That is, we would argue that your residual functional capacity has been severely limited.
If you have suffered a traumatic brain injury, it's highly likely you might not be able to return to your old job. But that's not enough to prove disability. We have to take a step further by proving your disabilities are so severe that you are not likely to succeed in virtually any job for which you would otherwise be qualified.

If you are considering filing for SSDI in Boston, call for a free and confidential appointment at (617) 777-7777.
Additional Resources:
Announcement: Brain Injury Awareness Month — March 2013, March 15, 2013, Press Release, Centers for Disease Control and Awareness
More Blog Entries:
SSDI Coverage Available for Those With Down Syndrome, March 8, 2013, Boston Social Security Disability Insurance Lawyer Blog