Copeland v. Colvin, an appeal from the United States Court of Appeals for the Fifth Circuit, involves claimant who filed an application for Social Security Disability Insurance (SSDI) and Supplemental Security Income (SSI) benefits in November of 2009. Claimant asserted her disability was based upon knee trouble, heart disease, back problems, and a shoulder injury that all began in October 2009.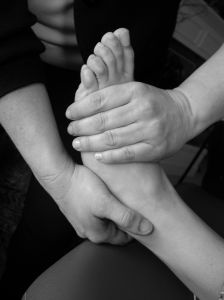 The United States Social Security Administration (SSA) denied claimant's application, and, eventually, a hearing was held before an Administrative Law Judge (ALJ). At the hearing, claimant testified, along with a Vocational Expert (VE), who is an "expert" hired by SSA to determine if claimant is able to perform any type of work locally or even nationally.

As our disability attorneys in Boston can explain, most applications are initially denied, and the process has been created in a way that is very difficult for an unrepresented claimant to obtain a full and appropriate disability benefits award.
In Copeland, claimant testified she was previously working as a home healthcare aid for some time before quitting her job in October of 2009. She further testified she had constant pain in her back, hip, leg and neck, which were aggravated by any movement, and she could not work due to these conditions.
She also testified she was taking medication that helped ease the pain, but could only walk half of one block, sit for up to an hour, stand for 30 minutes, and carry up to 10 pounds, or the weight of her purse. She also could lift a gallon of milk but occasionally lost her grip and dropped the container. Claimant spends at least half of her day lying down and rides a cart to the grocery store. She is supposed to walk with a cane, and her doctor never mentioned surgery.
Claimant reported a long history of working as home health aide, where she also performed housekeeping duties for her patients and earned from $86 per year to almost $5,000 per year, depending on her ability to work. This was supported by financial records submitted to SSA along with claimant's application.
However, Vocational Expert testified claimant could continue to perform her previous job in the manner in which she was accustomed, and ALJ denied her application for disability benefits. ALJ found claimant retained a residual functional capacity, allowing her to perform light work activities with only limitations being that she could not frequently crouch, crawl, climb, or perform other similar movements. Claimant appealed ALJ's finding and filed a civil appeal.
On appeal, court found ALJ had erred in not considering claimant's earnings when determining if her past work experience was relevant under definitions of SSA guidelines and reversed and remanded her case for further proceedings in which her earnings should be examined. The court specifically noted it was not making any finding as to whether or not claimant was disabled, because such a finding could not be made absent consideration of her prior earnings. The significance of her past income was that it was so low a rebuttable presumption in favor of claimant was triggered and could be only be overcome by sufficient evidence.
If you are seeking Social Security Disability Insurance in Boston, call for a free and confidential appointment at (617) 777-7777.
Additional Resources:
Copeland v. Colvin, November 17, 2014, U.S. Court of Appeals for the Fifth Circuit
More Blog Entries:
Boley v. Colvin: On SSDI Adjudication Procedures, August 21, 2014, Boston Disability Lawyers Blog