Cline v. Colvin, a case from the United States Court of Appeals for the Fifth Circuit, deals with the Supplemental Security Income (SSI) program run by the United States Social Security Administration (SSA). In Cline, claimant applied for SSI benefits in November of 2009 and asserted she was disabled by back pain, scoliosis, sacrolitis, fibromyalgia, and a mitral valve prolapse. Along with her application, claimant submitted detailed medical records dating from April of 2001 to the beginning of 2006 by several medical providers.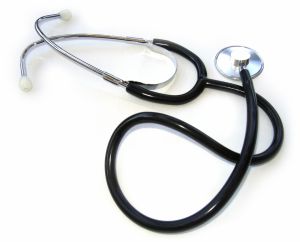 Included in her medical records was a CT Scan showing a small disc protrusion in claimant's lumber spine but no substantial narrowing of the spinal column. She also had a normal MRI taken in 2005 and another normal MRI in 2006.
One of claimant's doctors treated her for two years starting in 2006. He prescribed medication to manage her pain and muscle spasms. Though he noted no neurological defects, he diagnosed claimant with lower back pain, degenerative spinal arthritis, and muscle spasms.

The following year, another doctor diagnosed claimant with spastic colon, mitral valve prolapse, and lumber pain associated with a degenerative disc condition. This doctor observed claimant had normal motor strength in her upper extremities and weakness in her hip flexion, knee, and ankle.
Two weeks later, a mental health professional hired by SSA examined claimant and alleged claimant was exaggerating her medical conditions and her pain level. As our Boston disability benefits attorneys can explain, many experts hired by SSA routinely offer opinions that favor a denial of benefits for claimants. It is for this reason it is important to provide sufficient evidence to counter these potentially biased opinions.
After a series of additional evaluations, a hearing was held, and the administrative law judge (ALJ) denied claimant's application. During the hearing, claimant testified she was divorced, lived with her mother, and had a high school education. Claimant had no income and depended on her family for support. She also testified that she cares for her mother, performing housework, cooking, cleaning, and doing laundry.
Based upon this testimony and the testimony of a vocational expert hired by SSA, ALJ found claimant was not disabled and able to perform her past relevant work. Claimant appealed ALJ's denial and, on appeal, the court affirmed the denial of benefits.
This case illustrates the disadvantage an unrepresented claimant faces when applying for Social Security disability benefits. The entire system is administered in a way that essentially makes it agency policy to deny most claims. One of the best things a claimant can do receive a benefits award to which he or she is entitled is to contact an attorney who regularly handles disability cases as early in the process as possible.
Having someone on your side to fight for your best interests can not only help increase your chances of obtaining benefits, it will also make the process easier to deal with, so you can concentrate on your medical needs instead of dealing with every detail of the disability application process.

If you are seeking Social Security Disability Insurance in Boston, call for a free and confidential appointment at (617) 777-7777.
Additional Resources:
Cline v. Colvin, November 19, 2014, U.S Court of Appeals for the Fifth Circuit
More Blog Entries:
Williams v. Colvin: Determining the Date of Disability for the Purpose of SSDI, August 10, 2014, Boston Disability Lawyers Blog rpose-of-ssdi.html