For more than a year, we have heard on the news about how funding is set to run out on Social Security Disability Insurance (SSDI) benefits unless Congress does something fast. According to a recent news article from the Buffalo News, it seems we are still headed down this dangerous path, which may affect millions of disabled Americans.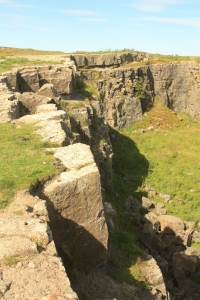 It is believed the SSDI fiscal cliff, as it is being called, could cause a 20 percent cut in benefits for millions of people. One representative quoted in the story said he is eager to work with the next Congress to prevent this from happening. As a member of the House Subcommittee on Social Security, he hopes to have such a chance.

Social Security Disability attorneys are worried this will have a huge impact on their clients and their ability to function in society and care for their children. While this is the first time the general public is hearing of these grave concerns, our disability attorneys in Boston can explain Congress has been warned about this for years.
Those who oversee the SSDI program and the United States Social Security Administration (SSA) have calculated the number of baby boomers who are aging and the number of injury claims increased and have predicted there is not sufficient funding at current levels to sustain the program. These figures and concerns are separate and distinct from any predictions related to other forms of Social Security benefits not related to disability.
It is expected that unless more funding is appropriated, the devastating cuts could begin in late 2016. One of the suggestions to temporarily fix this impending crisis is to move funds from the Social Security retirement program, which is not currently expected to run out of money until 2033. It should be noted the last time funds were appropriated from Social Security retirement funds to account for an upcoming short fall in the SSDI budget was in 1994.
While there is obviously a certain degree of skepticism over whether Congress will be able to come up with a plan the President will sign into law before the budget shortage becomes a reality, everyone knows that elected officials are going to need to answer to the 11 million Americans who are scheduled to receive a 20 percent cut in their benefits.
One of the best things you can do if you are currently applying for benefits or considering applying is to seek legal representation as soon as possible. It is well-established that those who have an experienced SSDI attorney are more likely to be awarded benefits in a shorter period of time than those without an attorney.
The reason for this is SSA has essentially created a situation where it denies more than half of all applications on first sight and makes it very difficult for unrepresented claimants to be approved. If there is a budget crisis coming, it would likely follow that the application process for new claimants would become even more restrictive, given that there is not enough money for current beneficiaries.

If you are seeking Social Security Disability Insurance in Boston, call for a free and confidential appointment at (617) 777-7777.
More Blog Entries:
Williams v. Colvin: Determining the Date of Disability for the Purpose of SSDI, August 10, 2014, Boston Disability Lawyers Blog