Receiving Social Security Disability Insurance (SSDI) benefits normally means that person will never work again, but what happens if a person wants to return to work in some fashion? One of the biggest impediments to returning to work is a fear that you will lose your current SSDI benefits and your new income from work will not be enough to support you.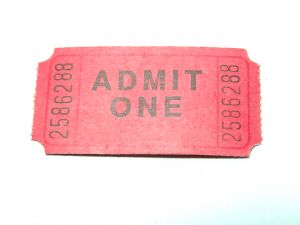 In effort to help those who want to get back into the workforce (and ease the Social Security Disability Insurance budget), the United States Social Security Administration is sponsoring a program known as "Ticket to Work."
According to a recent news article from Fox, the Ticket to Work program allows a person to be retained in a new occupation, such as data entry, and return to work while still receiving benefits for a 45-month transition period. The hope is you will be able to get back to work, get settled into your new working life, and earn enough to support yourself without SSDI benefits. The fact you could be promoted and are allowed to earn more than 80 percent of your pre-disability income (a limitation placed on all SSDI recipients) may be motivation to get back to work.

However, as our Social Security disability attorneys in Boston can explain, you should speak with your attorney before agreeing to participate in any programs. The SSA has a long history of saying people are capable of working when they are not and denying benefits for that reason.
This particular article follows a woman who was in a major car accident, suffered ruptured disks in her neck and back, and went through surgery and very long recovery. Her recovery was incomplete, and she never returned to her pre-disability condition. She was not able to return to the same line of work she was in prior to the accident. Prior to her car accident, she worked as a banquet server for over 30 years.
After realizing she was as healthy as she was ever going to get following the accident, she agreed to be trained in data entry and was placed in a job. She began making minimum wage and could not support herself, but her benefits continued for another 45 months. By the time the transition period was complete, she was promoted to being a supervisor at the data entry center and could support herself once again.
One fear potential participants have is that, if they return to work, and it becomes too difficult due to their disability, they will be left without benefits. To alleviate this concern, SSA has stated if a worker can not continue to work, they will have to undergo a medical assessment, but benefits will immediately resume during the assessment and there will be not need for another application for disability benefits, as was required when first applying.
However, it will be interesting to see how many claimants are allowed to have benefits reinstated once the medical evaluation is complete, given SSA's long history of denying people for benefits who are clearly unable to work due to debilitating injury or illness.
If you are seeking Social Security Disability Insurance in Boston, call for a free and confidential appointment at (617) 777-7777.

More Blog Entries:
Hanson v. Colvin: A Critical Look by a Court of Appeals on a Denial of Benefits, August 14, 2014, Boston Disability Lawyers Blog